The 8th Celebration of Thai Silk and the 1st Bangkok Fashion Week happened in Bangkok, Thailand on December 1-9. In this gigantic event where dozens of fashion designers from all over the world presented their collection with Thai silk for a year, Ahmet Özceyhan represented Turkish culture and i accompanied him as his team member with supports of Bangkok's Turkish Embassy and Turkish Airlines. I would like to share this unique experience both for me and my magazin, which you cannot read in any other magazines in Turkey.
Grand Opening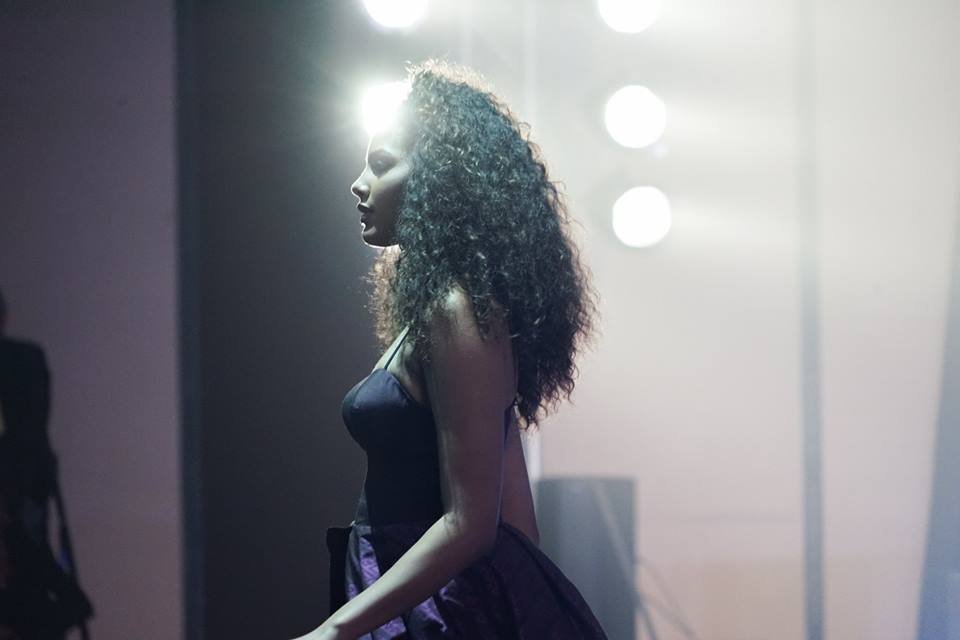 At first all the Miss Universes from participant countries presented their country's designer's collection: the runway was just like Victoria's Secret Show! Throughout our journey, always working with the Miss Universes added a lot to me, and their amazing modesty and beauty has surprised me very much. Another important point of Grand Opening was that the ambassadors of all countries wore their country's designer's special designs for them . The ambassadors' runway  was so cheerful and very colorful and at the background on the big screen countries' introductions was a complete visual feast. The night was broadcasted live by Fashion Tv which they sent a special team from Paris. Also there was 2000 people who were watching in the big hall.
At Grand Opening, Miss Universe Croatia and Miss Universe Peru wore two dresses designed by Ahmet Özceyhan. Our Ambassador in Bangkok, her excelleny Evren Dağdelen Akgün, left her mark on the night in purple colored dress with ancient Turkish motives.
Jimmy Choo

Another important feature of the night was the attedance of Prime Minister of Thailand his excelleny Prayut Chan-o-cha, royal family members and the famous fashion designer Jimmy Choo. He designed a pair of shoes in honor of queen of Thailand and honored us with his participation that night. I also could find chance to meet and converce with Mr. Jimmy Choo in some private cocktail party which i was in love with his designs but also shocked about his humbleness and it was a unique moment in my life that i'll never forget.
Seminars in Universities
The seminars given by the various designers to the Fashion Design students of some of the best universities of Thailand, were really excellent. I had a chance to attend three of these seminars. Topics and designers' conversations were incredibly inspiring. As Turkey we participated to the seminar about Haute Couture and Human Anatomy in Haute Couture. On the other hand, I was deeply impressed by the speech of the designer Aigul Kassymova about the design spirit and the Austrian designer Gabriel Baradee's talk about sustainable fashion. I can say that the Mr. Gabriel, especially about the waste of resources and fabrics used in the design, shed light on the future.
8th Celebration of Thai Silk & Bangkok Fashion Week
After a tiring but enjoyable Grand Opening, Bangkok Fashion Week had started! The fashion week this year represented dozens of fashion designers from all over the world by combining their culture with Thai silk, and I think looks like it will compete with Paris and New York Fashion Week in the future! Cause i think that it will attract the interest of many fashion lovers to realize such a huge and successful organization happens in Thailand.
During the fashion week, designers from all countries exhibited incredible performances and introduced amazing collections. Of course apart from Turkey, there were two other designers whose collections were my favourite:
 Mexican Designers: Paulina & Malinali

Ukrainian Designer : Oksana Polonets
Both of them designed these unique designs from different climates and cultures but with the same fabric in their own conditions, cultural elements and styles. On the other hand, the texture of the fabric's harmony with the Turkish motifs have surprised me even more at the design stage.
After Party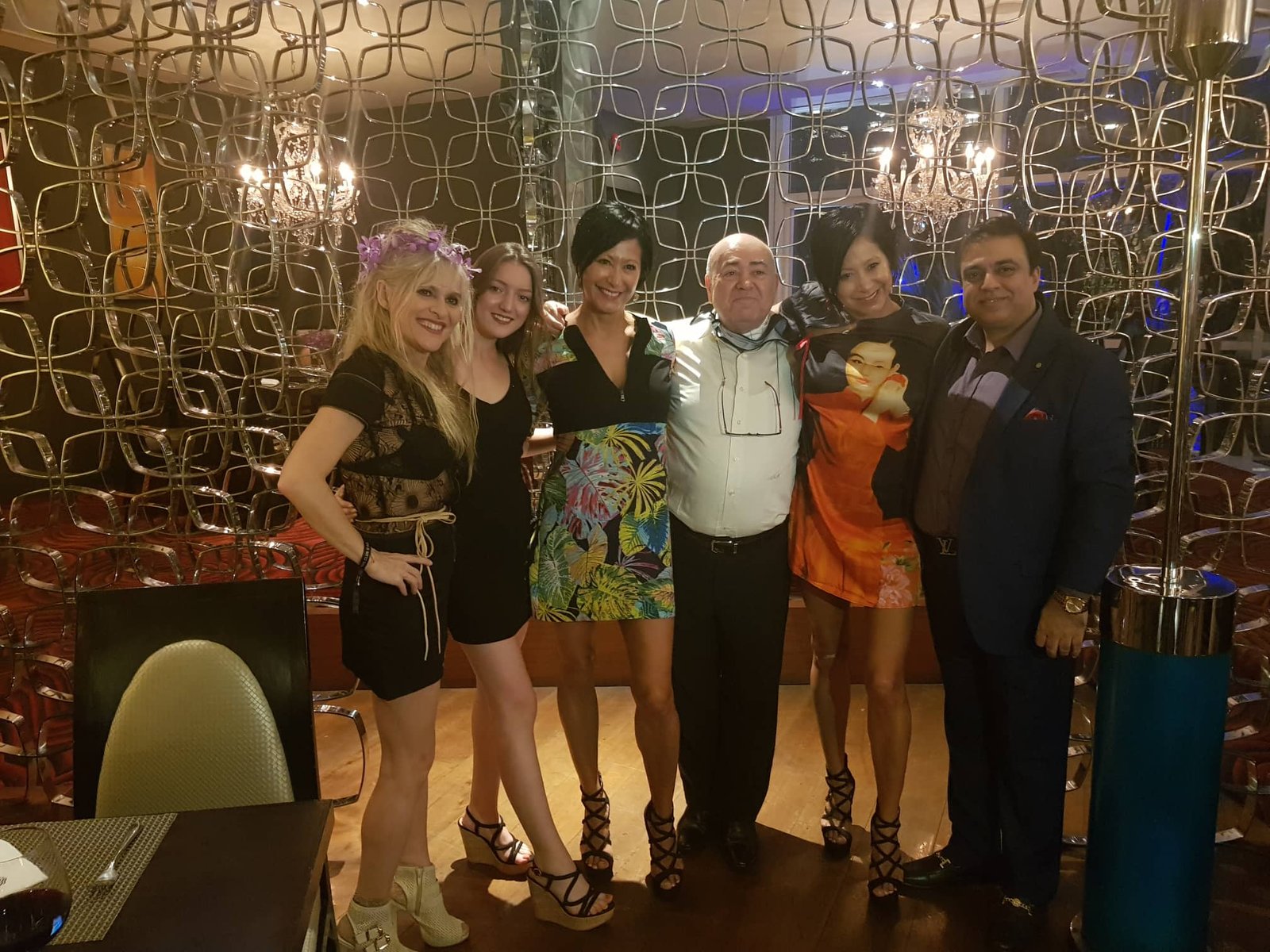 Of course, we had to discharge a little after all of these fatigue and running. Fashion TV, the organization's media sponsor, organized a Private After Party in one of Bangkok's most exclusive clubs. At this party, where the founder and owner of Fashion TV, Michel Adam, attended and gave speech, and whole party broadcasted live on the channel. This party was a memorable farewell night for all of us. So I had a goodbye to Bangkok at this party with all the unique experiences and excellent friendships that I have gained, the wonderful people I have met and the memories I will never forget.
Successful Team Behind This Giant Organization

Thousands of people, months of work, dozens of fashion designers and hundreds of pieces of collections… A huge and flawless show, watched by millions of people at the same time. The biggest laborer and organizer of this giant organization was Edward Kiti, who was a name that the Thai people love very much. He was also the person who invited us and introduced us to the unique beauties of Thailand. I represent my biggest thanks to him. On the other hand, I would also like to extend my thanks to Zigi Müller Matyas, Elvyra Geyer and Maythavee Burapasing who are the fashion industry's veteran names. Lastly, I am greeting all fashion lovers who have given their soul to this organizations which i couldn't count their names.
We're all unique. The cultures of our geography, our language, our values; our fabrics, motifs; with our sadness and joy. Fashion isn't the way people wear what is popular; is the best way to wear what our soul need and to express our unique spirit. Be original, be different, be unique; but be yourself! I wish you all my best wishes for finding the best for your soul and create yourself from bottom to top again everytime. Goodbye for now until another fashion article!