It's almost over! 2020 is not a year that we want to remember. But musically, I want to remember every bit of it. Locking down a musician in a house is not gonna harm the creativity as we all saw that this year. We had so many great records this year and within this two genre, it was so hard for me to choose. This year, this virus has changed so many things in our lives. The albums that I will talk about down below would be so different if all of these hadn't happened. The music of 2020 is a proof that every dark cloud has a silver lining.
METAL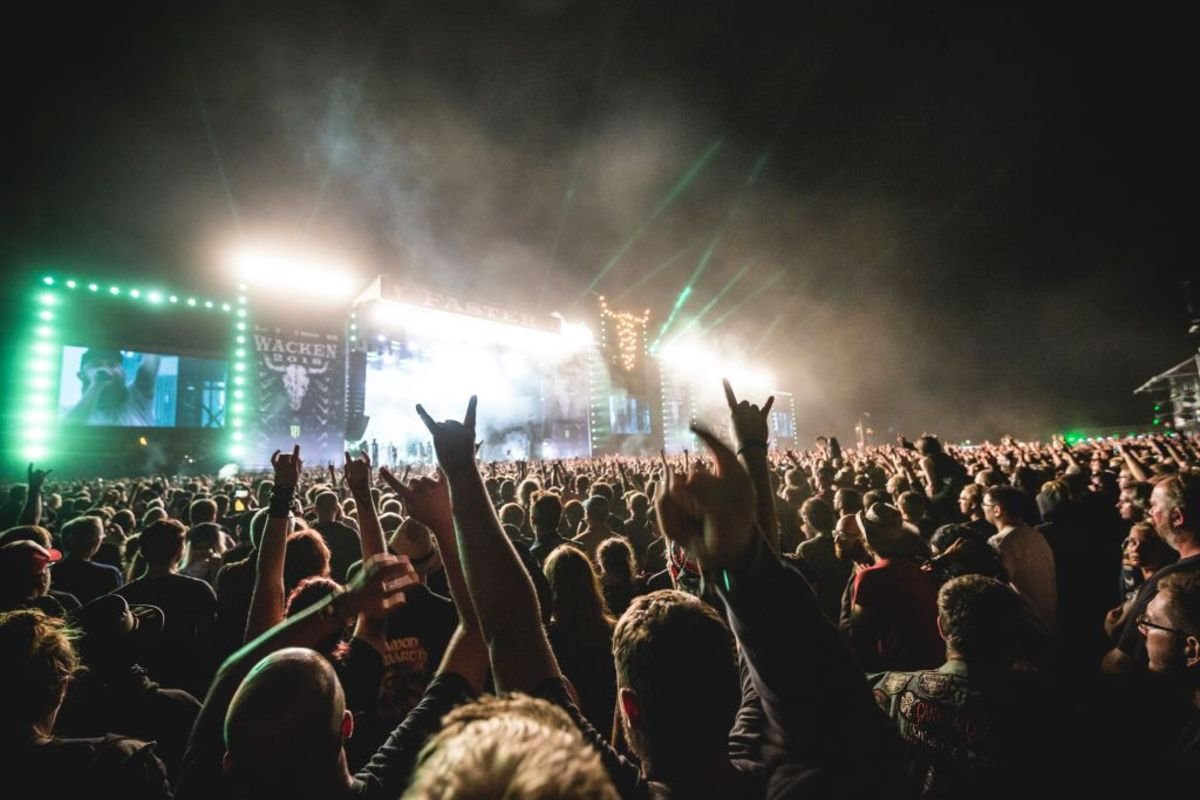 15. Psychotic Waltz "The God-Shaped Void"
One of the biggest surprises of this year -alongside Covid-19 but in a different category of course- was a record from one of the legendary names in the progressive genre. This is their first album in 24 years! Their latest record "Bleeding" was released in 1996. The year I was born. Phew! They were playing at festivals since 2010 but no one was expecting another record from these legends. I'm glad that they recorded it.
"The God-Shaped Void" is a great progressive metal record. It perfectly fits in the modern progressive genre also it has some nostalgic touch. Listening closely to this album will reveal 80's, even 70's inspired moments. In the whole 58 minutes, Psychotic Waltz manages to keep their focus together. I'm already up for another record!
Check out: Devils and Angels, Back to Black, Sisters of the Dawn
14. Ozzy Osbourne "Ordinary Man"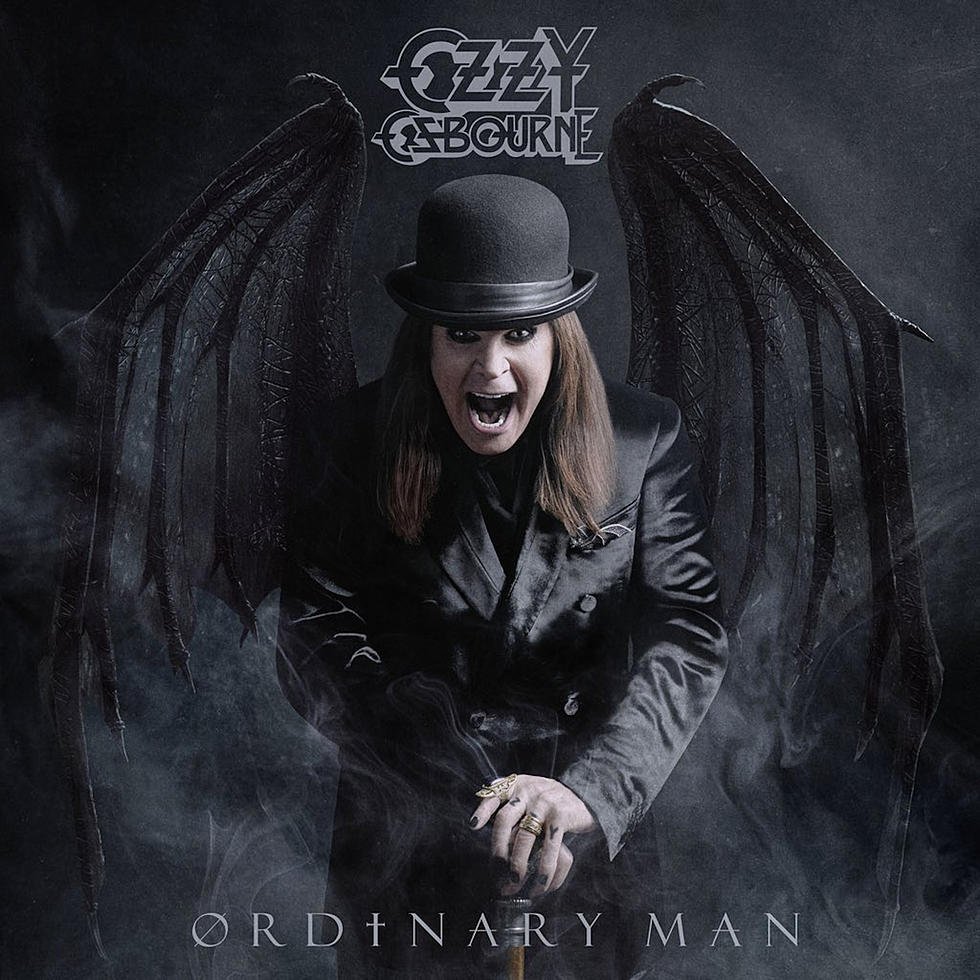 And this one was another great surprise for the whole world this year. I want to remind you that Prince of Darkness Ozzy Osbourne is 71 right now. He's been through a lot and he doesn't even remember some of it!
His solo career after departure from Black Sabbath was not a dissapointment. Even if some of the latest records of him felt uninspired. We have classics like "Blizzard of Ozz", "Diary of a Madman" and "No More Tears". And please let me say, "Ordinary Man" is the best Osbourne record since 1991's No More Tears.
Ozzy's long time guitar player Zakk Wylde was not a part of this album. But believe me, this record is just like a Hall of Fame. We have, Duff McKagan, Chad Smith, Tom Morello, Slash, and even the legend himself Sir Elton John! It was a long wait but it was worth it. Ordinary Man is not an ordinary record.
Check out: Straight to Hell, Ordinary Man, Under the Graveyard, Scary Little Green Men
13. Sepultura "Quadra"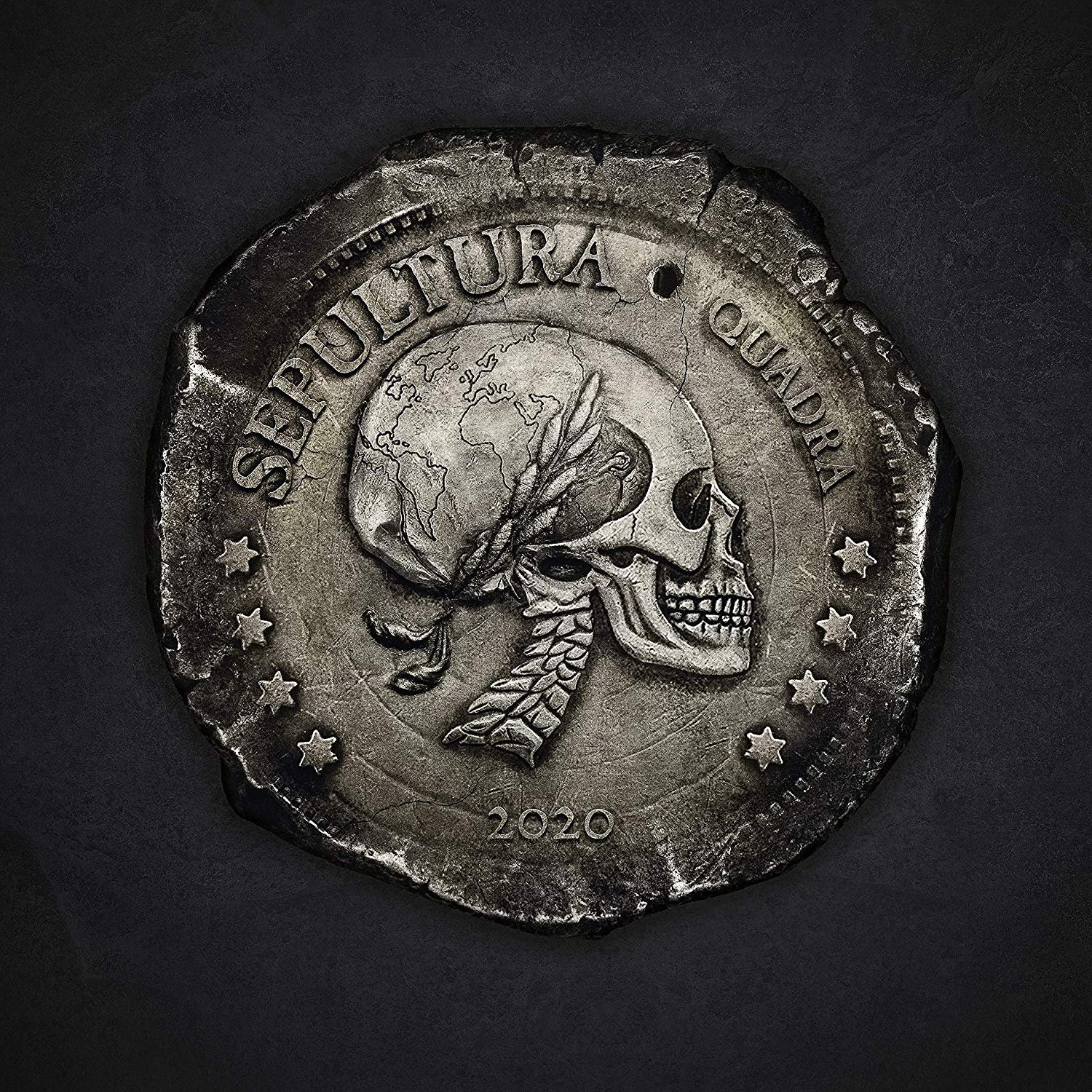 This is the record that will end all the discussion about the "real" Sepultura. Don't get me wrong. Sepultura's best era was definitely Cavalera brothers' era. "Beneath the Remains" and "Arise" are timeless records. But we have to accept that Cavalera brothers and the rest of the band are not very fond of each other right now. It's been 24 years since the latest original line-up Sepultura record. They moved on. All we have to do is expect some good music from all of them.
"Quadra" is that good music. The new lineup of Sepultura was consistently failing to impress me. I liked their latest one "Machine Messiah" but I have to say that the record was a little out of focus. Quadra is perfecting their formula from their latest record. I was pretty hopeless when I hit play. When the bombastic riff of Isolation hit me hard, I changed my mind completely.
I can't believe I'm saying this but: It's 2020 and Sepultura's new record is great.
Check out: Isolation, Last Time, Ali, Agony of Defeat
12. Green Carnation "Leaves of Yesteryear"
Another long-awaited record from a Norwegian progressive metal band. Since 2006, they didn't come up with any original material. And when they announced their latest record is coming, we progressive fans were already up for it.
This band is the band that recorded one-hour-masterpiece "Light of Day, Day of Darkness". And let's not forget "Journey to the End of the Night". Speaking of it, "Leaves of Yesteryear" has, I'd like to say, a reimagined version of one of the band's most beloved songs "My Dark Reflections of Life and Death". It's not a new song but it feels like it. They did quite a good job while reimagining this memory. I couldn't find any other words to describe it. It's just beautiful. 5 songs, 44 minutes, a great progressive and melancholic journey.
Check out: Leaves of Yesteryear, My Dark Reflections of Life and Death, Hounds
11. Code Orange "Underneath"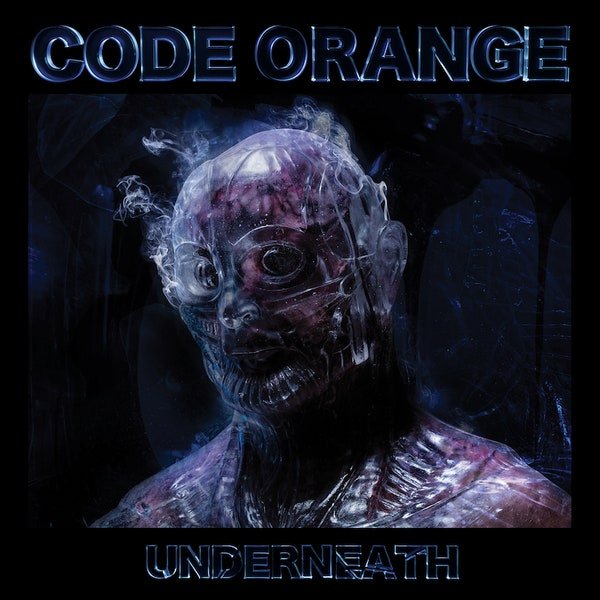 Yes, this is the agression that we need this year. Good kind of aggression of course. Not like a worldwide virus that threatening our lives… Code Orange is one of the hottest bands out there. And they are definitely the hottest hardcore band right now. They proved it with their 2017 record "Forever". And they proved it again with "Underneath".
What I like about this band is their love for experimentation. Forever has it also. You have mosh-pit-head-crushing songs and in the other hand you have "Bleeding in the Blur". Alice In Chains vibes in a hardcore album. And surprisingly it didn't spoil the album's integrity. They did the same thing with this record too. After crushingly brutal songs (just listen "Swallowing the Rabbit Whole"), "Sulfur Surrounding" comes. Great song with same integrity, same feeling. Underneath is a complete record. Songs locked in beautifully. You'll be on the edge of your seat for 47 minutes.
Check out: Swallowing the Rabbit Whole, You and You Alone, Sulfur Surronding, Underneath
10. Enslaved "Utgard"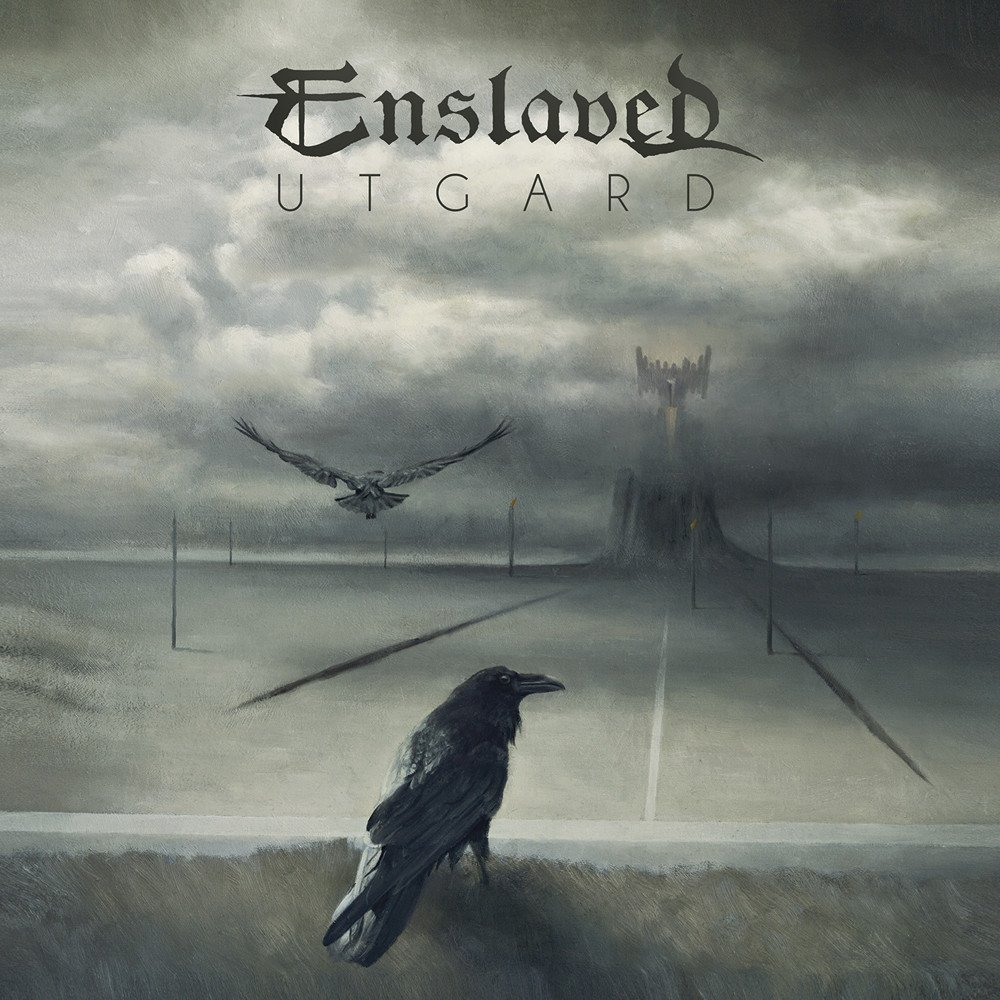 Enslaved is on the goddamn point again! I just realize that this band didn't do anything wrong for quite some time. That's a huge success. In progressive black metal, Enslaved is the name that we will talk about for years, I totally believe that. They were always experimenting and overextending their sound. And "Utgard" is a new level of that.
My favorite Enslaved record is "Below the Lights". They had great records before that but Below the Lights fits my musical taste perfectly. Utgard is a different record than Below the Lights and I'm totally fine with it. Actually, I'm so happy about it. Because it has all the great elements of Enslaved that I love and they also mixed it with their modern folk sound that they perfected with "Axioma Ethica Odini". Great job, awesome record as always. Utgard is a different gem.
Check out: Fires in the Dark, Sequence, Flight of Thought and Memory, Distant Seasons
9. Cryptic Shift "Visitations from Enceladus"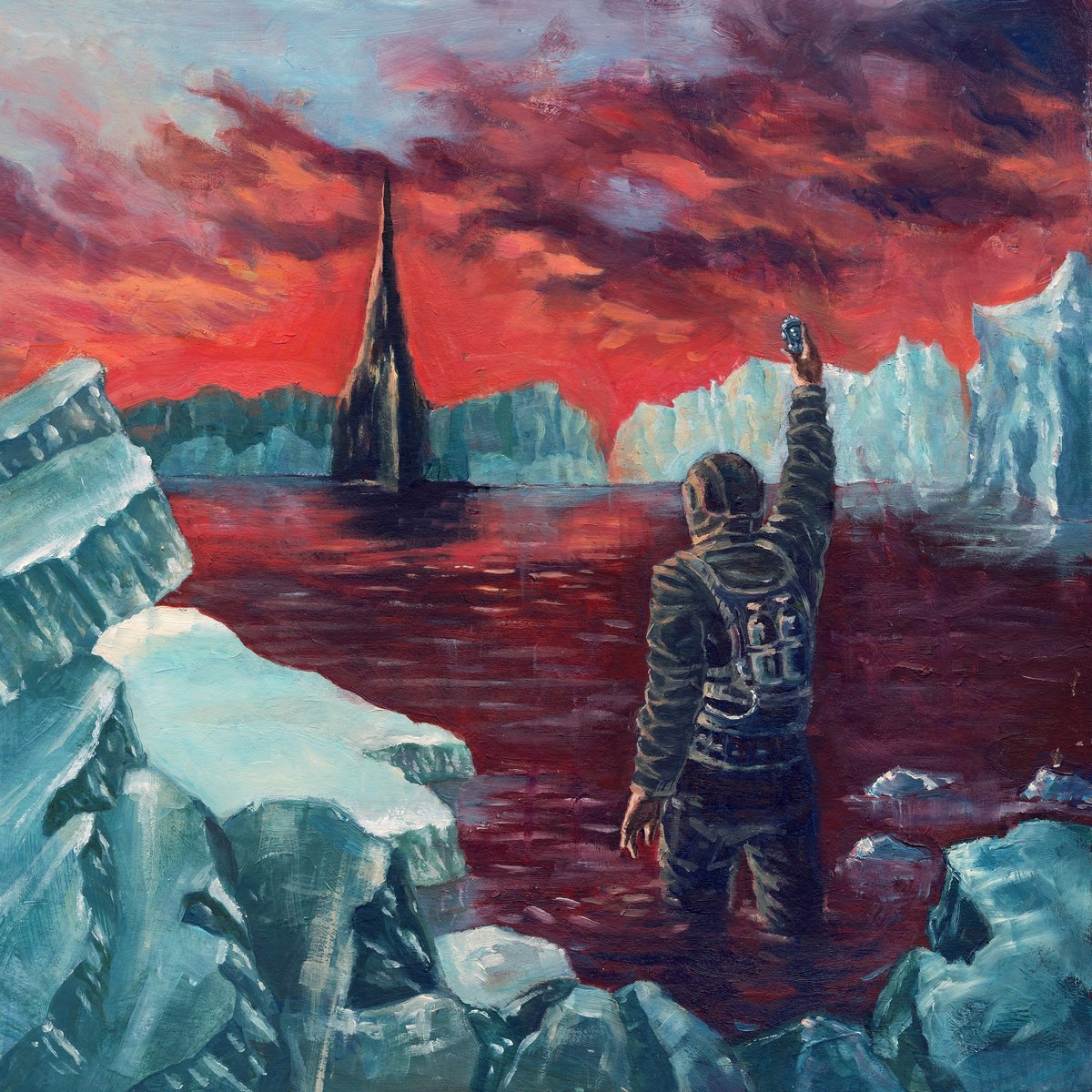 It takes some serious balls to start an album with a 25 minutes song. Well, there you have it with "Moonbelt Immolator". This band opened their debut record with a 25 minutes song. Seriously! I was worrying about getting into the song before I started it. Then 25 minutes passed like a wind with no worries at all.
With their debut record, Cryptic Shift showed us how they're gonna be a big name in a very short time period. Their skills to blend death metal with progressive thrash elements reminds me of the work of Death. When your first record compared to the biggest name of the genre, you know that you did it. This band did it. Their ambition is the proof that what will come.
Also with it's storyline "Visitations from Enceladus" is impressive, memorable, great in every way. If you're a fan of the genre, please don't miss it.
Check out: Moonbelt Immolator, (Petrified in the) Hypogean Gaol… It's actually a four-song record,  just go with all of it.
8. Dark Tranquillity "Moment"
The latest record from melodic death metal giants divided their fans into sharp two sides. One side found this record "unimpressive" and "uninspired". The other side of their fans -that includes me- liked the album because it was melancholic and -obviously- melodic in a beautiful way. Mikael Stanne's clean vocals are much better in this record and after two member changes, the band seems to behold it together. Two new guitar players Christopher Amott and Johan Reinholdz were already touring members of the band. That means they were already a few steps ahead of the process. And melodic guitar parts in specific songs show that they did an incredible job of reflecting Dark Tranquillity's melancholic sides. It deserves to be here because the melancholy of it definitely completes the record.
Check out: Phantom Days, Transient, The Dark Unbroken, Eyes of the World
7. Havok "V"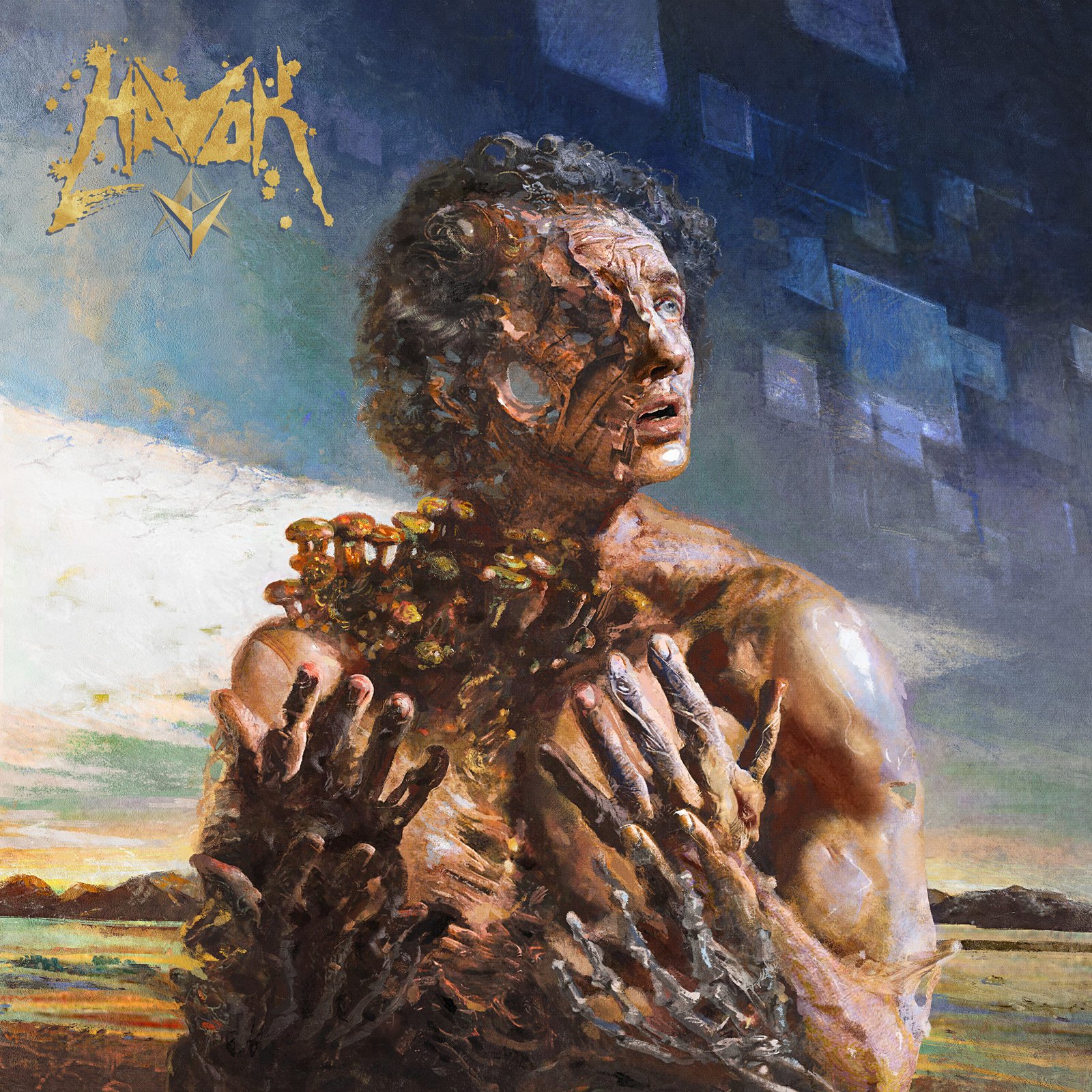 Nowadays, thrash metal is all about the albums and bands that sound the same. Of course, I enjoy some of the modern thrash materials but I gotta admit that I miss the old thrash originality. And guess what, Havok gives me that! Since their first record, these guys tried to do different things with modern thrash. They had ups and downs like the majority of the bands out there. While they're experiencing these ups and downs, they recorded great albums like "Time is Up" and "Conformicide". And they always learned from their mistakes.
For example, you won't hear much of the Conformicide's long songs in their latest record "V". And also you will hear their best material in this record. They have perfected their formula in every possible way. Great riffs, on-point vocals and agressive drums… All things you wanna hear in a thrash metal record. They took good advantage of their influences as well. This is the most original-old-school-thing of this year.
Check out: Post-Truth Era, Fear Campaign, Phantom Force, Merchants of Death
6. My Dying Bride "The Ghost of Orion"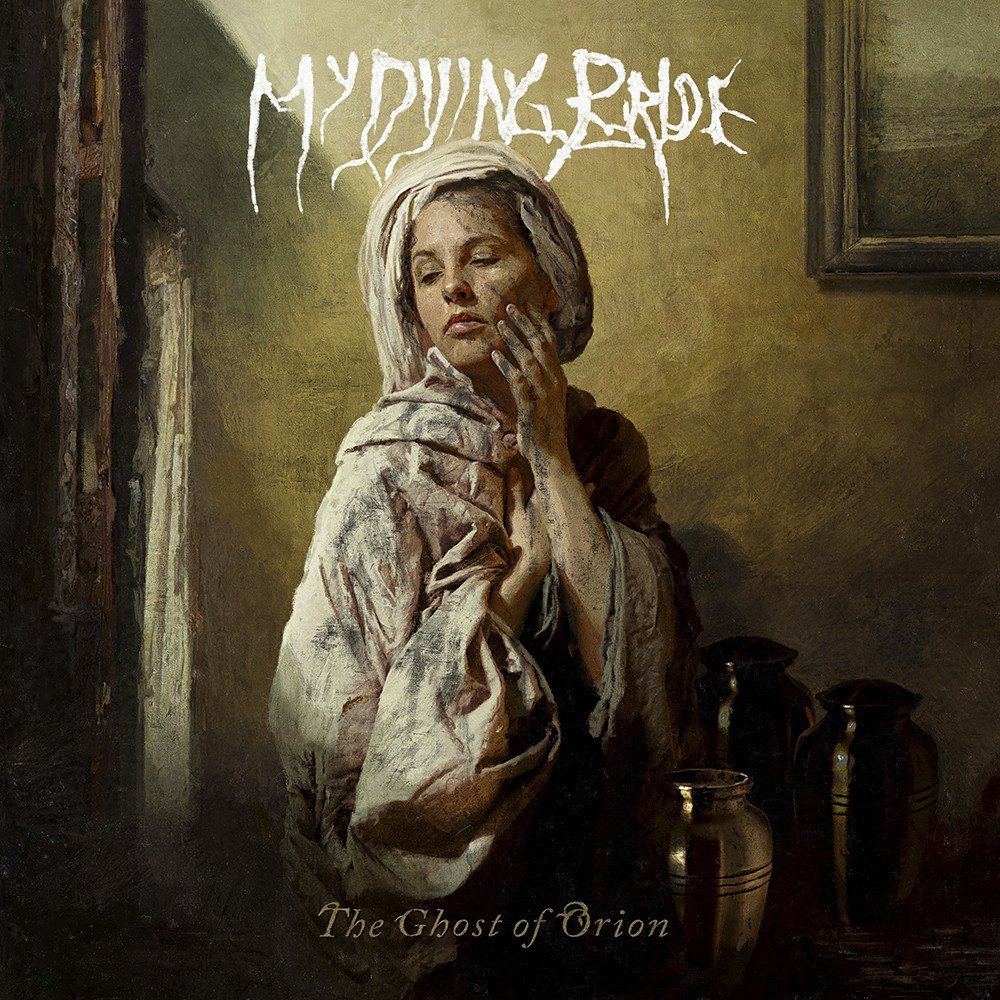 I just love My Dying Bride. They have one of the most consistent release patterns and with all of their releases, they fill your souls with melancholy. Why you need melancholy is non of my business.
Just like the new Dark Tranquillity record, "The Ghost of Orion" also divided the fans. According to some fans, this is the weakest record among their releases. For me, this is definitely not. I would go with "For Lies I Sire" or "Songs of Darkness, Words of Light" probably. These were My Dying Bride records I never got into. But, you know, opinions…
I believe My Dying Bride has made another great addition to their discography. And I have to say that I'm obsessed with "Your Broken Shore". The opening riff, Aaron's vocals, the atmosphere… Everything with that song is great. And the record is great too. They also made me happy with their previous two releases "A Map of All Our Failures" and "Feel the Misery". I hope they continue to do that.
Check out: Your Broken Shore, Tired of Tears, The Long Black Land, The Old Earth 
5. White Ward "Love Exchange Failure"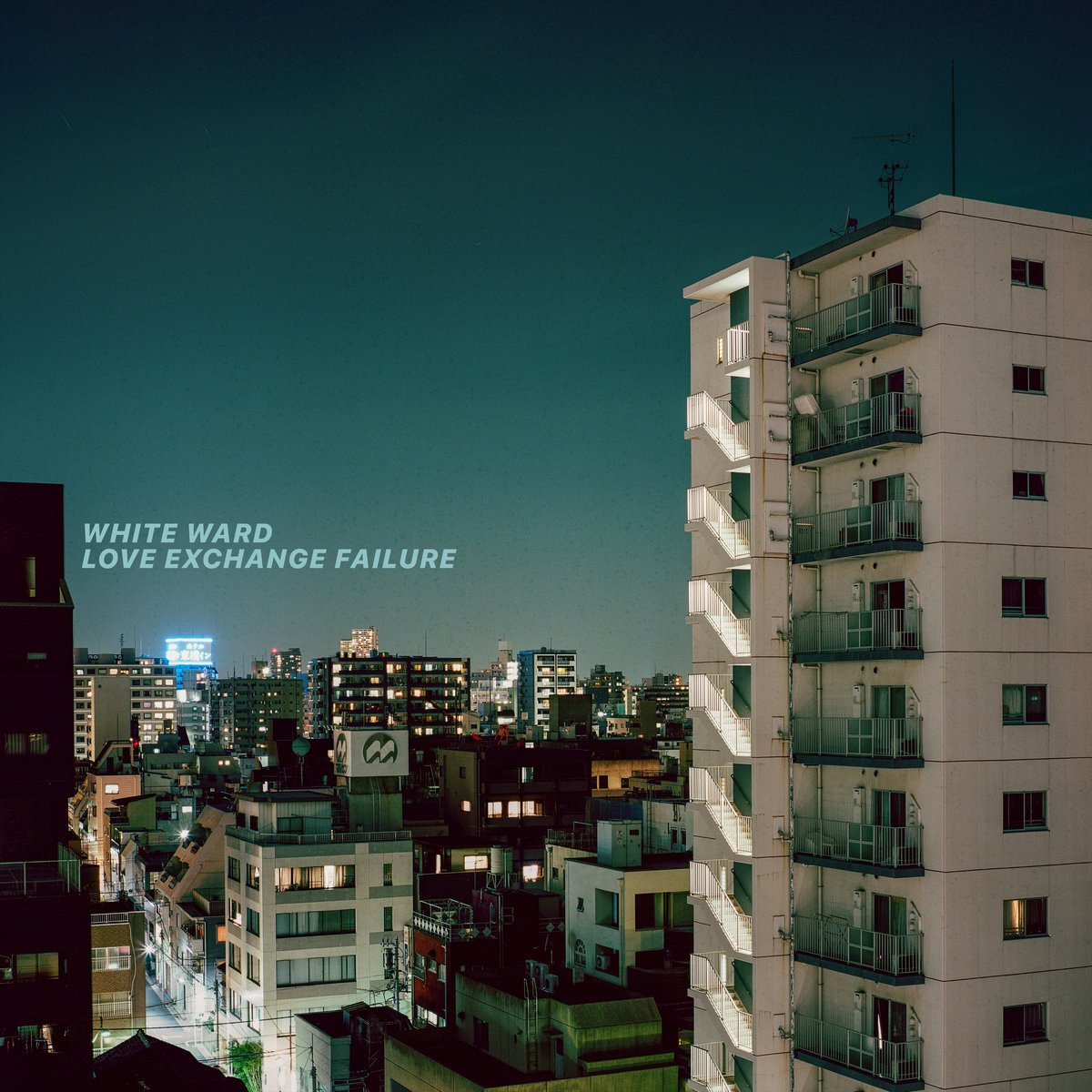 Well, this record could be the most different thing I've heard this year. I'm actually still a little bit confused. And because this is the genre that I'm not that familiar with, I still don't know what to say about it.
"Love Exchange Failure" is the most peaceful and most agressive record of this year. The fact that it can do it both very well is quite mesmerizing. The album itself is mesmerizing, believe me. Chaotic blasts that come after 3 minutes of the soft jazzy opening is just like a summary to 2020. But, I have to admit even I'm very deeply impressed by this record, it's not for everyone.
I'm not that into black metal. I don't like Mayhem, especially their iconic first record, because f—k you that's why. I love Behemoth's blackened death materials and atmospherical black metal stuff. White Ward has all of it but in a very different way. You have to experience it to fully comprehend it. This might be the bravest record of the year, so why not give a chance?
Check out: Love Exchange Failure, Poisonous Flowers of Violence, Dead Heart Confession, No Cure For Pain
4. Ulcerate "Stare Into Death and Be Still"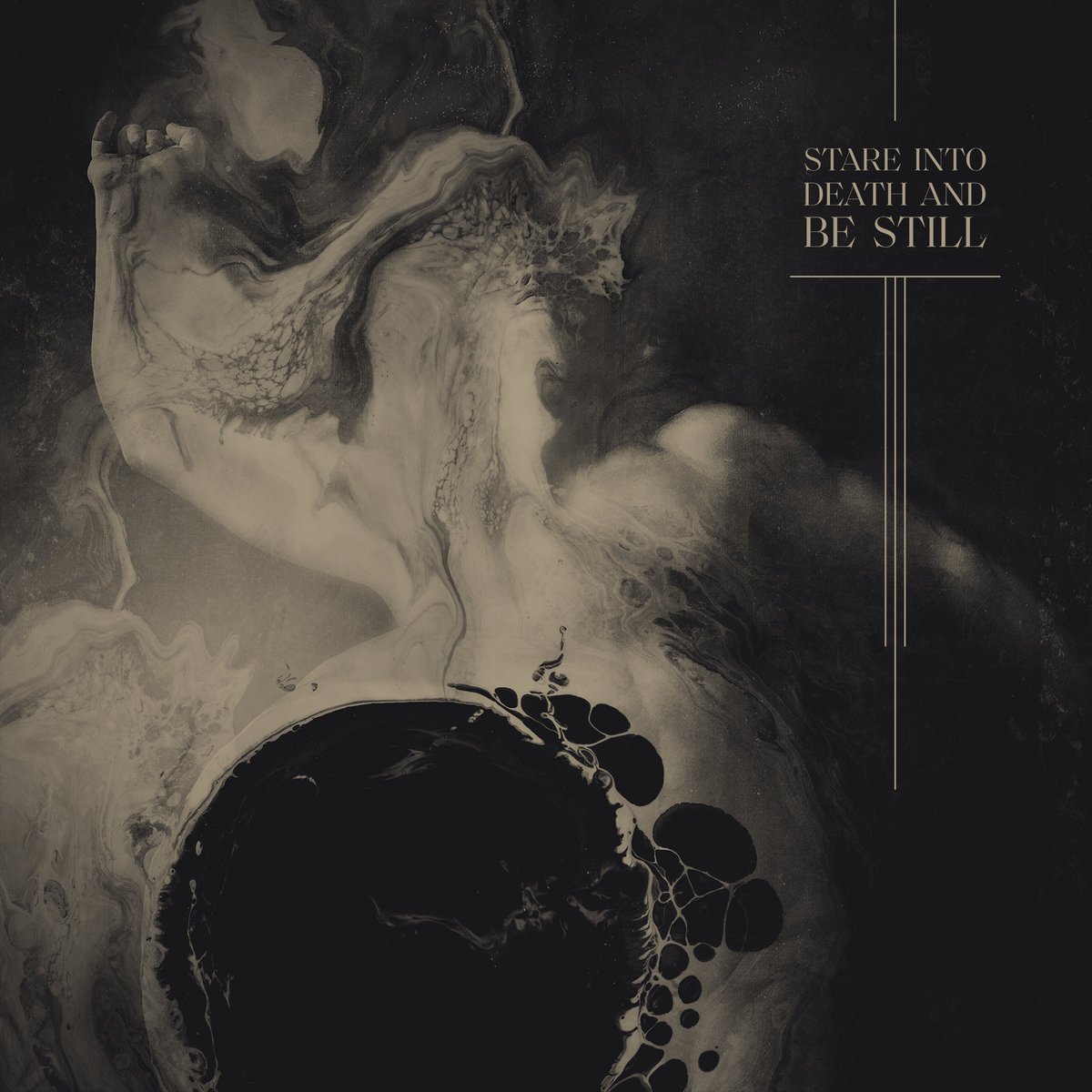 That's not my thing but I'm putting two extreme metal releases into the top 5. What can I say, they impressed me. Actually, "Stare Into Death and Be Still" impressed the hell out of me. And also it's my starting point to Ulcerate. I was aware of their quite impressive release history but never gave a chance. That was the mistake that I'm seeing clearly now.
Ulcerate is a progressive death metal band but they might be the darkest and most brutal band of the genre. But also the melodies they're creating is somehow beautiful. They're beautiful in their own chaotic way. This is the only way I can describe them. They also have changed a little bit. They're still very extreme but Stare Into Death and Be Still has lesser post/death elements. Instead of that, the band decided to have more melodic stuff. Which is fine by me. Atmospheric death metal is a good thing. And Ulcerate's fire is burning in that way, luckily.
Check out: The Lifeless Advance, Exhale the Ash, Stare Into Death and Be Still, Drawn Into the Next Void
3. Godthrymm "Reflections"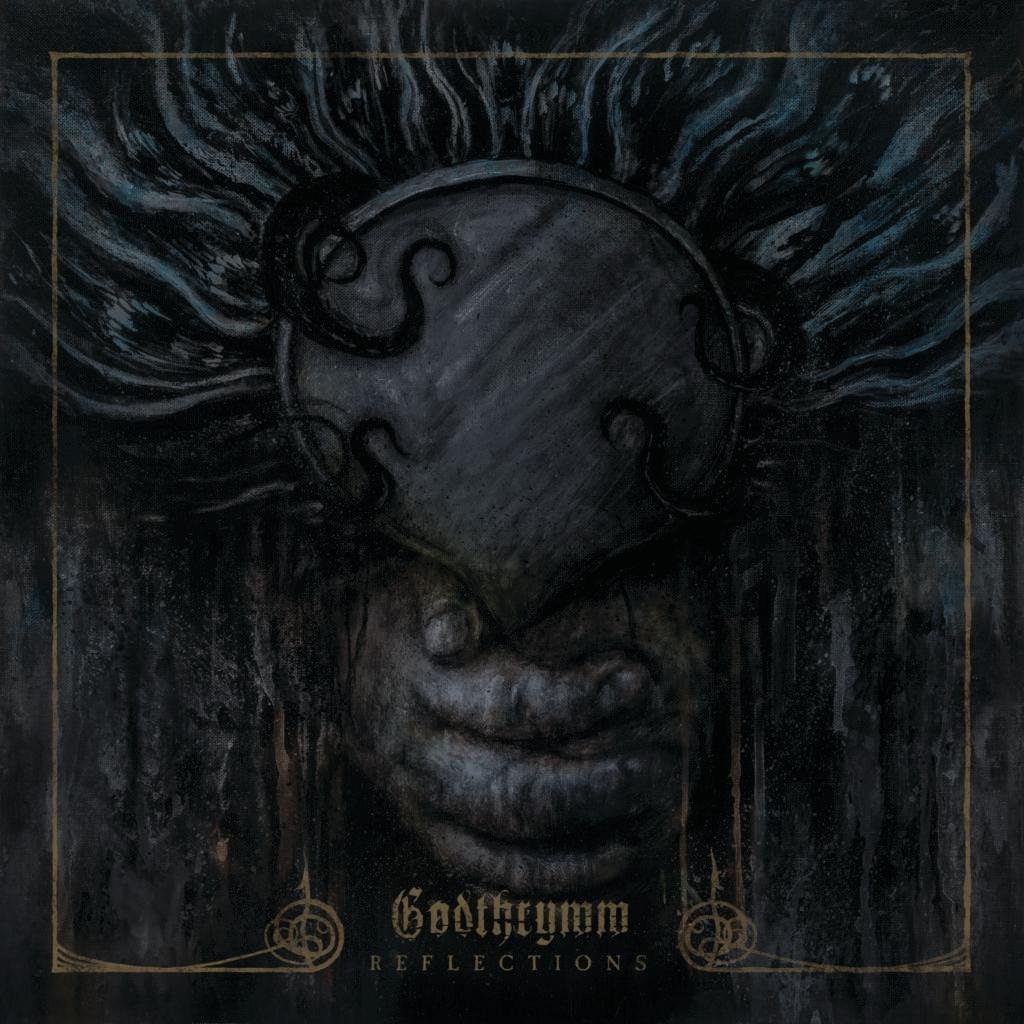 This record is still growing on me. I realize it's power differently with every listen. Every time I check my list, this one goes higher. Godthrymm recorded one of the most epic doom metal records I've heard. This is a bold statement but I have to clear that and get it out of my system.
It's so hard to keep things this epic for one whole hour. The band knows how to do it obviously and the way they did it is pretty magnificent. The guitar tone is like what you heard in Paradise Lost's 2017 release "Medusa". It's crunchy, it's big, and consuming everything comes in its way. That's a good thing for an epic doom record. Hamish Glencross knows this very well. He played with My Dying Bride for quite some time (between 2000-2014, first "The Dreadful Hours" and "A Map of All Our Failures" for last) and you can definitely hear it in his riffs. He is also proved with this record that he is one of the most powerful voices for epic doom metal.
"Reflections" expressing all of its emotions in a beautiful, glorious way and crushing as much as possible. Definitely one of the greatest doom records for the last few years.
Check out: Monsters Lurk Herein, The Sea as My Grave, We Are the Dead, The Grand Reclamation, Cursed are the Many
2. Haken "Virus"
The most proggiest prog record of the year. This sounds a little bit weird but you will understand when you hear it. Actually, Haken is the most proggiest prog band out there, so that's not a thing to be surprised.
"Virus" is an album that requires a hell of an effort to create. I was literally speechless when I first heard it. It's changes constantly and delivers unforgiving musical greatness. To be clear, I was expecting this. I totally knew that this record will be fire before it's come out because there is no bad Haken record. But yet again, they surprised me. I consider Virus as their best release, not because of my excitement for it. Before this one, I would totally go with "The Mountain".
The virus has definitely changed everything (you see what I did there 😊 ). The musicianship on this record is insanely complicated and they also crafted beautiful melodies with it. It's brilliant, magical, and most importantly very unique. Excellent job, guys.
Check out: Prosthetic, Invasion, Carousel, Messiah Complex
1. Paradise Lost "Obsidian"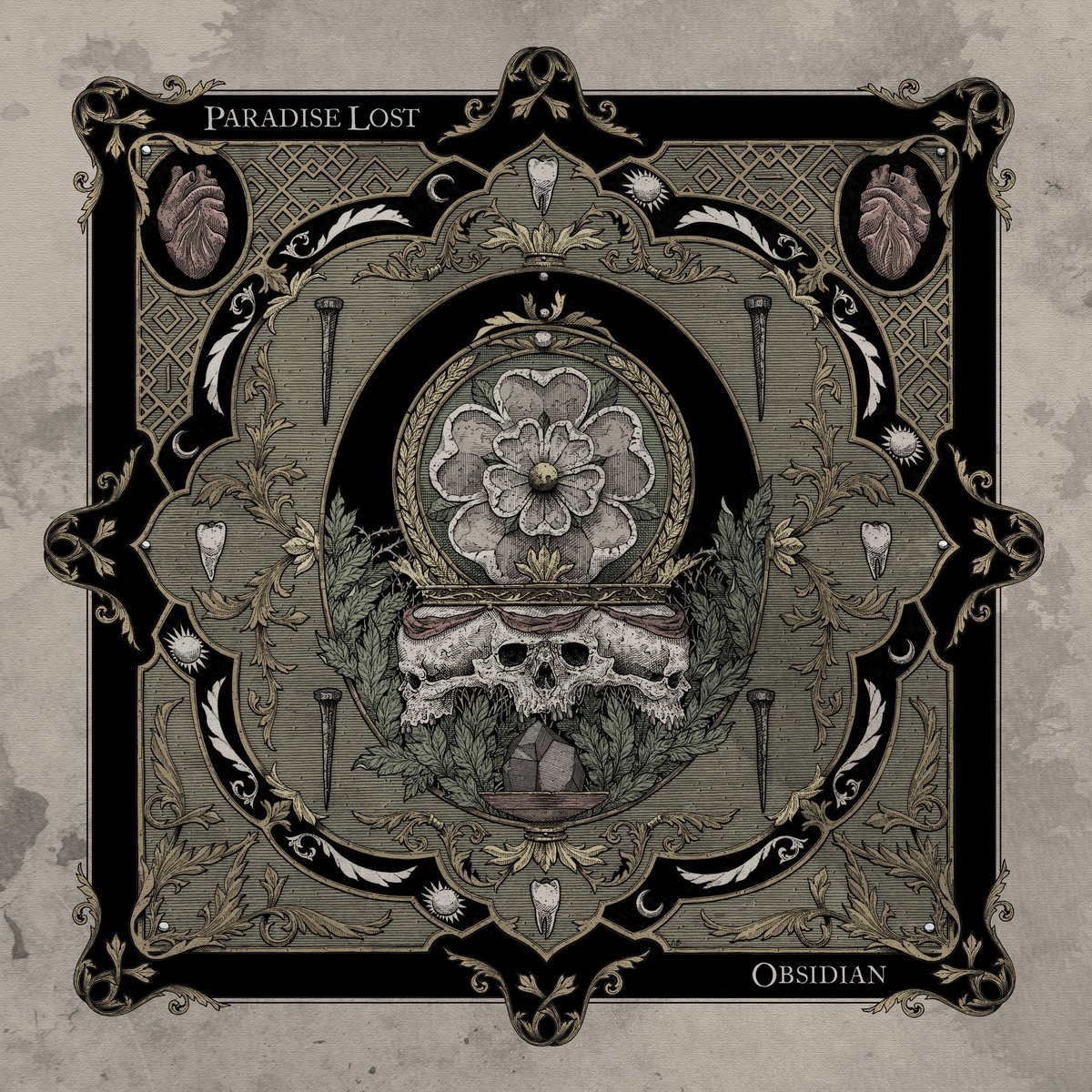 I knew this will be my number one metal record of the year when I heard it the first time. I'm a huge Paradise Lost fan, "Draconian Times" is among my top records list. They had so many ups and downs in their career and I always found something to hold on to even when they're at their lowest (yes, I'm talking about "Believe in Nothing"). They returned to their oldest style (they have more than two) death/doom with their 2015 release "The Plague Within". The year 2017 gave us "Medusa" and now "Obsidian". I have to say I'm a fan of all of the above. But Obsidian is a different kind of record that I can't explain why I love it this much. It's Paradise Lost, it's their unique sound, but this time they pulled off something more impressive. They perfected the death/doom formula and they also summarized their entire career. Even a salute to Sisters of Mercy with the song "Ghosts".
I really become irritated when I see reviews that say "it's not groundbreaking, it's the same thing". It doesn't have to be a completely different record to be a groundbreaking one. Paradise Lost has always impressed me. With their techno approach "Host", with their big experiment "One Second", they always tried to do something unique and different. And they pulled off great records with this attempt. Obsidian is one of them. And it has my favorite song this year, "Fall From Grace". I enjoyed this record so much, still enjoying it and will enjoy it for quite some time I believe. Waiting for the next one and I'm sure it will be great as this one.
Check out: Darker Thoughts, Fall From Grace, Ghosts, The Devil Embraced, Serenity
Runner ups for metal:
Deftones "Ohms"
Pallbearer "Forgotten Days"
Napalm Death "Throes of Joy in the Jaws of Defeatism"
Anaal Nathrakh "Endarkenment"
Fires In The Distance "Echoes From Deep November"
—
ROCK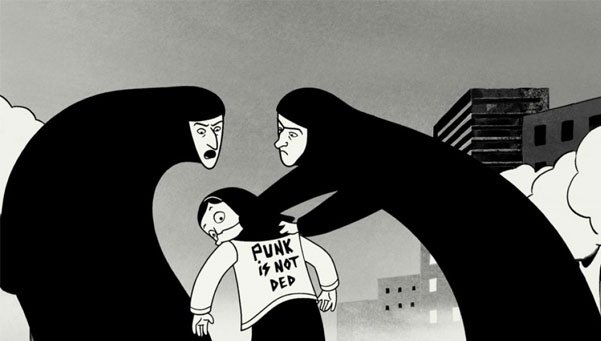 15. Rope Sect "The Great Flood"
Just like Idle Hands (now Unto Others) did last year, Rope Sect revived some nostalgic elements in music this year. I'm not sure, maybe I'm missing something but I think "The Great Flood" is the only 'nostalgic gothic rock' record of this year. And if there is another, I believe that this one would still stand out. It's production, usage of echoes and tones is just what makes this record this good. It feels so cold to listen to this album and I believe that's what they intended to do.
Rope Sect is at the beginning of the road. And the road ahead is clear. They just have to do what they're doing. To be themselves.
Check out: Divide Et Impera, Rope of the Just, Hiraeth
14. The Night Flight Orchestra "Aeromantic"
You want to hear some hard rock from the '70s and '80s? If you don't have a time machine that's OK. That's why The Night Flight Orchestra here. They're helping us to turn back time since 2012. Just what we need this year, to turn back time! Any year without Covid-19 or a world war would be fine.
The Night Flight Orchestra's release schedule is full of nostalgically good records. Maybe some of you classify this one as one of their weakest but I spent lots of time listening to this so I have to disagree. I think "Aeromantic" is just like their other releases, full of nostalgia, good production, and Björn's great vocals. Just like his other band Soilwork, he's the one writing most of the lyrics with NFO too.
Aeromantic is a fun-ride. It's everything you expect from a retrorock record. So, be sure to check out.
Check out: Servants of the Air, Divinyls, This Boy's Last Summer
13. Secrets of the Moon "Black House"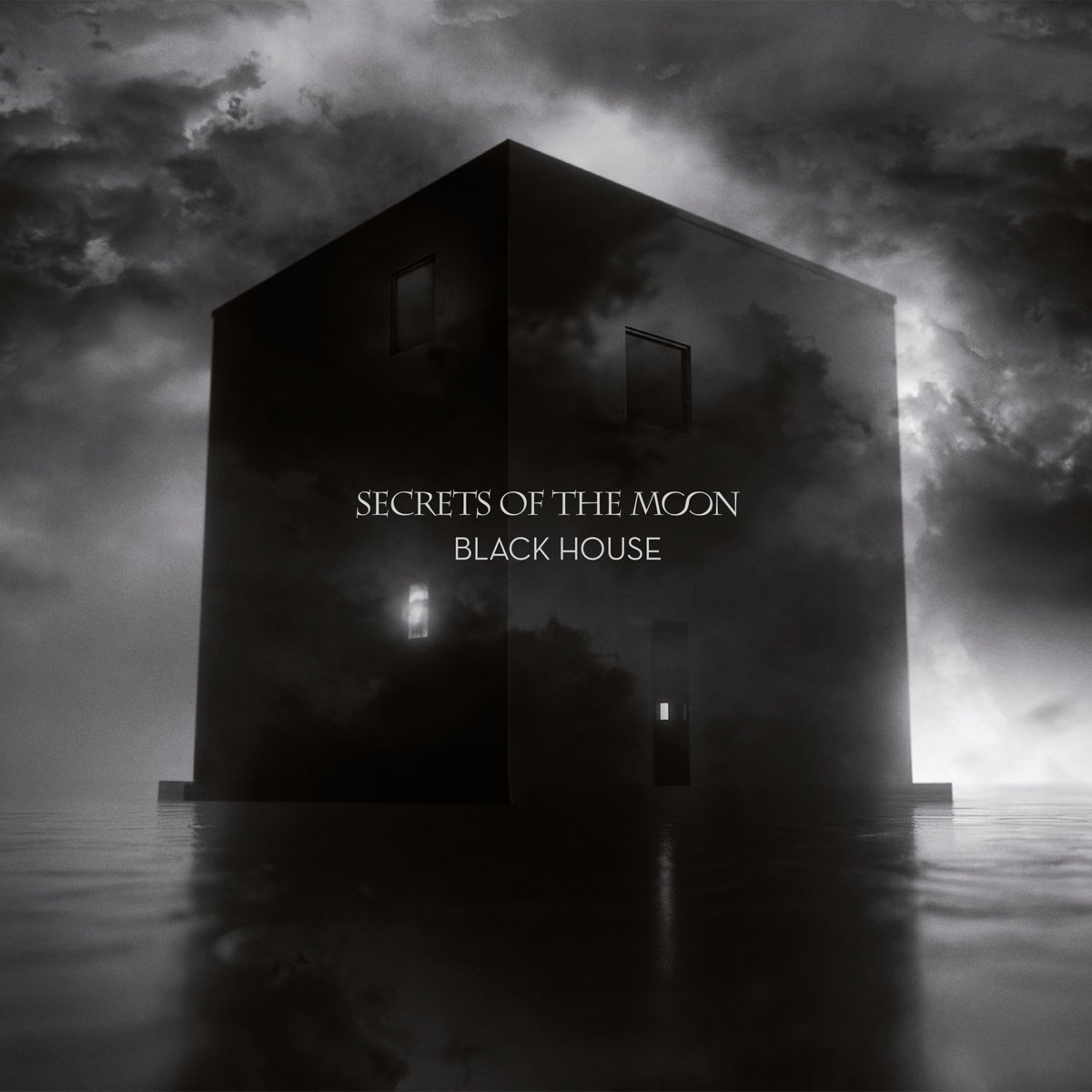 Once-a-black-metal-band Secrets of the Moon delivered a rock record this year. A pretty good one actually. It's atmospheric, dark, and embracing. Their gothic elements were always there but it's hard to realize it in a black metal record. "Black House" is dark as their other black metal records.
Philipp Jonas' vocals fit this record perfectly. "Veronica's Room" is my personal favorite on this record and it's actually summarize the record in a way. And his vocals in this song is simple yet so powerful. That's how we can describe the whole record too. Black House's atmosphere is so powerful, I can truly say that the band achieved what they're aiming for. This is a very solid gothic/atmospheric rock record.
Check out: Sanctum, Veronica's Room, Mute God
12. Kansas "The Absence of Presence"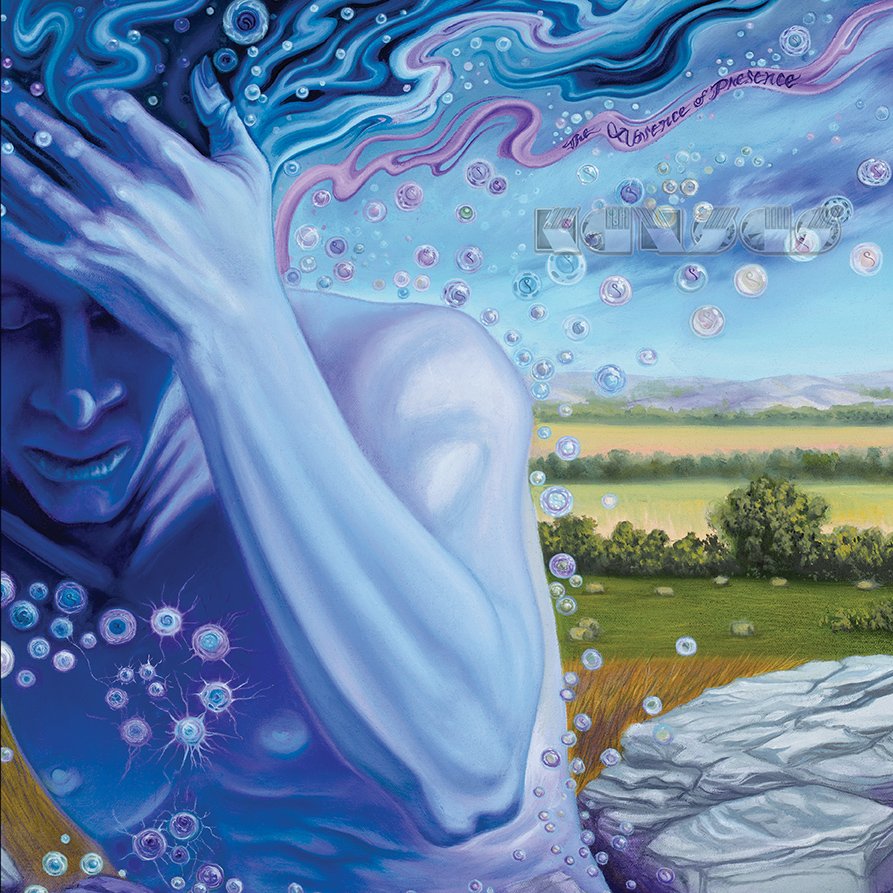 We have three legendary bands put on a new record this year. Ever so Deep Purple's "Whoosh!" and AC/DC's "Power Up" are not on this list, they're still worth to check out. But hey, Kansas is here. "The Absence of Presence" is a great old-school prog-rock record. Well, Kansas did the same thing with "The Prelude Implicit" in 2016.  They're definitely pulling off what they do best. Even so, their sound has changed through the years (they're here since '74, damn…) their chemistry stays the same. And that's what I like the most about this record. It's a solid Kansas record.
If a legendary band put on an album years later, fans expect the same thing they hear years ago. But, when they hear the same thing they go nuts (hello, AC/DC fans). Kansas did the same thing, yes. But this record also shows that they're still changing and learning. This is a tremandous thing after all these years. And we all should witness their process of learning new things.
Check out: The Absence of Presence, Throwing Mountains, The Song the River Sang
11. pg.lost "Oscillate"
I wasn't aware pg.lost at all. I stumble upon a review of this album by coincidence and I'm glad I did. pg.lost is an instrumental/atmospheric rock band and they're great. Although it's a rock album for me, it also has some vibes of post-metal. They took these vibes and blend them with ambient and electronic rock sounds. I have to admit I would love to write a movie just for pg.lost to write some music for it.
I wanna say the melodies are great but the album is just about melodies already. If you close your eyes and listen carefully I can assure you that you will lose in it. In a very beautiful way. Music is a universal language for a reason. And pg.lost is speaking this language in a unique way.
Check out: Oscillate, E22, Shelter, Eraser
10. Caligula's Horse "Rise Radiant"
Caligula's Horse is a band that heavily influenced by progressive metal. I categorize them as prog-hard rock and yes, I don't know if it's a thing. "Rise Radiant" is similar to Haken's record "Virus". It's Virus' twin rock record, I believe. Two bands are similar to each other anyway. You know it's a good year when you have new records by these two bands.
They're riffing very well. They're riffing groovy. That's all that matters. There are so many bands out there write groovy riffs but with their progressive elements, Caligula's Horse riffs better. Just like Leprous and as I mentioned above, Haken.
Rise Radiant might be a step backward after their previous release In Contact. But, I don't wanna see it that way. There are so many good albums that suffer from their previous release's success. We call it "Slayer syndrome". Caligula's Slayer syndrome turned out to be a good thing.
Check out: The Tempest, Oceanrise, Valkyrie, The Ascent
9. Pearl Jam "Gigaton"
If you look at the recent years you can clearly see that so many records have a Trump-gonna-screw-us-all theme. This year, legendary rock band Pearl Jam also said something about this subject.
"Gigaton" is Pearl Jam's first record in six years. And a lot of things happened in these six year. They also collected so many musical inspirations and when the math happens between these two, great conclusions came out.
Gigaton could be a few songs short, I have to admit that. But, no worries. It's still a completely fun ride. Eddie Vedder's voice still reminds me of the first time I heard "Black". Pearl Jam chemistry is still the same. Gigaton is definitely an original album. You have to stop comparing this to their legendary record "Ten" to enjoy it. This is the way. This is Pearl Jam's most diversed and enjoyable record for years. If you're a long time fan, you will enjoy it. If you're not, it's a good way to start.
Check out: Superblood Wolfmoon, Dance of the Clairvoyants, Never Destination, River Cross
8. Marilyn Manson "WE ARE CHAOS"
I wasn't expecting this. I wasn't looking forward to Manson's return after "Heaven Upside Down" in 2017. It was a misstep, definitely. I'm a huge fan of "The Pale Emperor (2015)", but Heaven Upside Down's attempt to catch that feeling failed miserably. I was expecting another failed attempt. It wasn't that. It was something glorious that even tops The Pale Emperor.
"WE ARE CHAOS" is God of Fuck's best record since "Holy Wood". That record was awesome and it was 20 years ago. No one was expecting this! It has glam metal influences, techno-based sweet rock, and Manson as usual. It's also a very dark record. The title track's chorus is going like "We are sick / Fucked up and complicated / We are chaos / We can't be cured". Dark words for dark times. Manson is not intended to be optimistic. And he doesn't need to be that. The situation is obvious and someone has to speak the bad sides about it. I'm glad God of Fuck did that.
Check out: Red Black and Blue, We Are Chaos, Perfume, Broken Needle
7. Pattern-Seeking Animals "Prehensile Tales"
This progressive rock supergroup is moving a bit fast, don't you think? They released their self-titled debut record last year. And just about a year later, "Prehensile Tales" is here. All of the band members are somehow associated with Spock's Beard. That fact is more than enough to look forward to their work.
Prehensile Tales is just like a painting with so many shades of different colors. It has a complete feeling of an original sound and also different progressive touches. I believe they have topped their first release and I have a strong feeling that they will do that again with their upcoming record. They didn't say anything about a third record but I'm sure they're already working on it.
Check out: Raining Hard in Heaven, Eelegant Vampires, Why Don't We Run, Lifeboat
6. Katatonia "City Burials"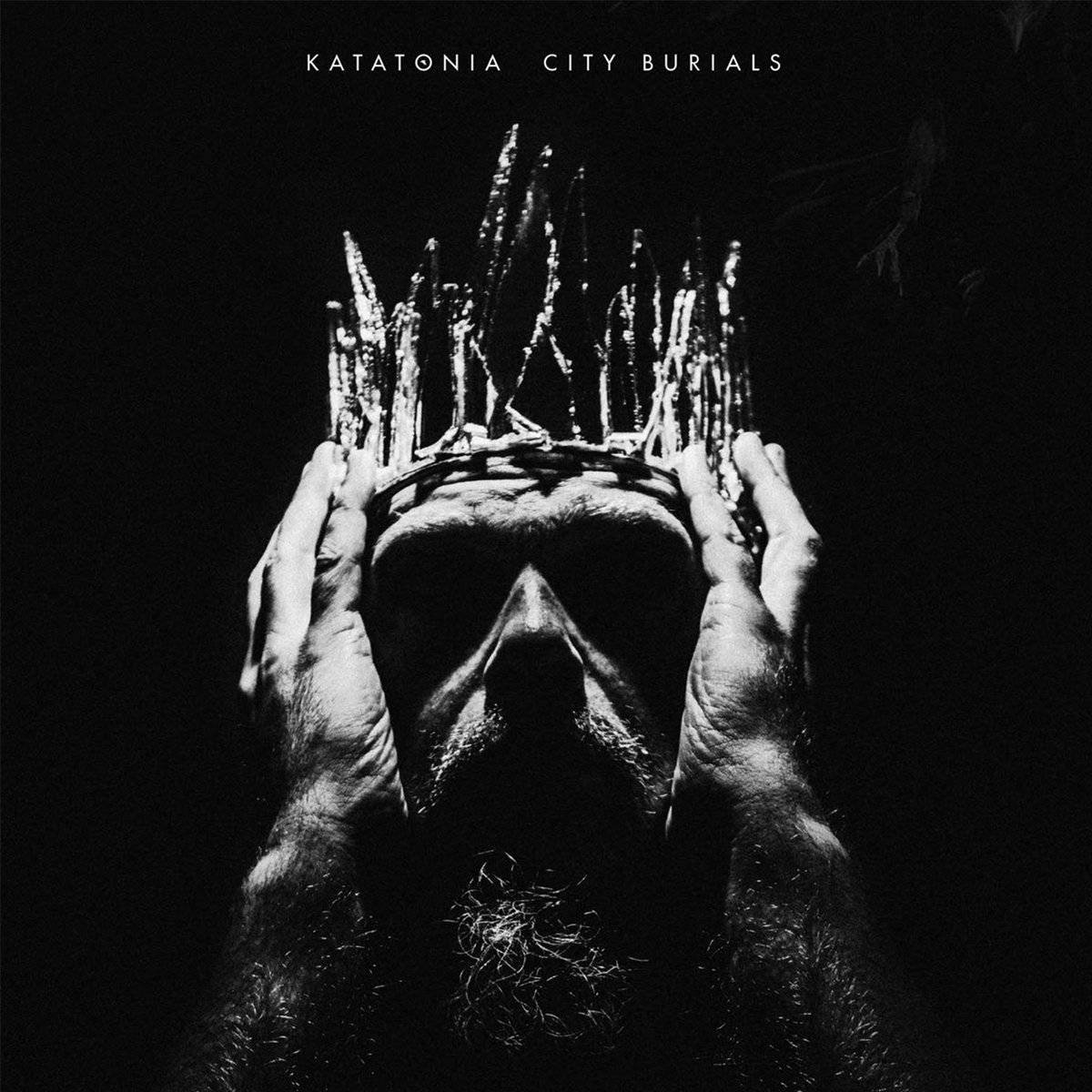 Well, I'm swinging a little curveball here, right? Wait a minute, isn't Katatonia a metal band? Yes, Katatonia is a metal band. But, is it really? If we're talking about their previous records, yes. When it comes to "City Burials", Katatonia is a gothic rock band. This is also a bald statement and maybe even the band members would disagree with me. However, this is what I hear. This is a gothic rock with some progressive influences.
City Burials is Katatonia's most diverse and different record to date. It was obvious when they released "Lacquer" as a first single. The song was dark, atmospheric, and a little bit too techno. I was okay with it. Some of the fans were not. I believe those who are not satisfied with Lacquer found some stuff to enjoy with the full record. In my opinion, they should! City Burials has so many great moments from Katatonia's previous records. The progressive side of their latest record "The Fall of Hearts" remains the same and we also have some new approaches to the genre. I believe we should be grateful for this experimentation that they decided to go for.
Check out: Heart Set to Divide, Rein, The Winter of Our Passing, Flicker
5. Crippled Black Phoenix "Ellengæst"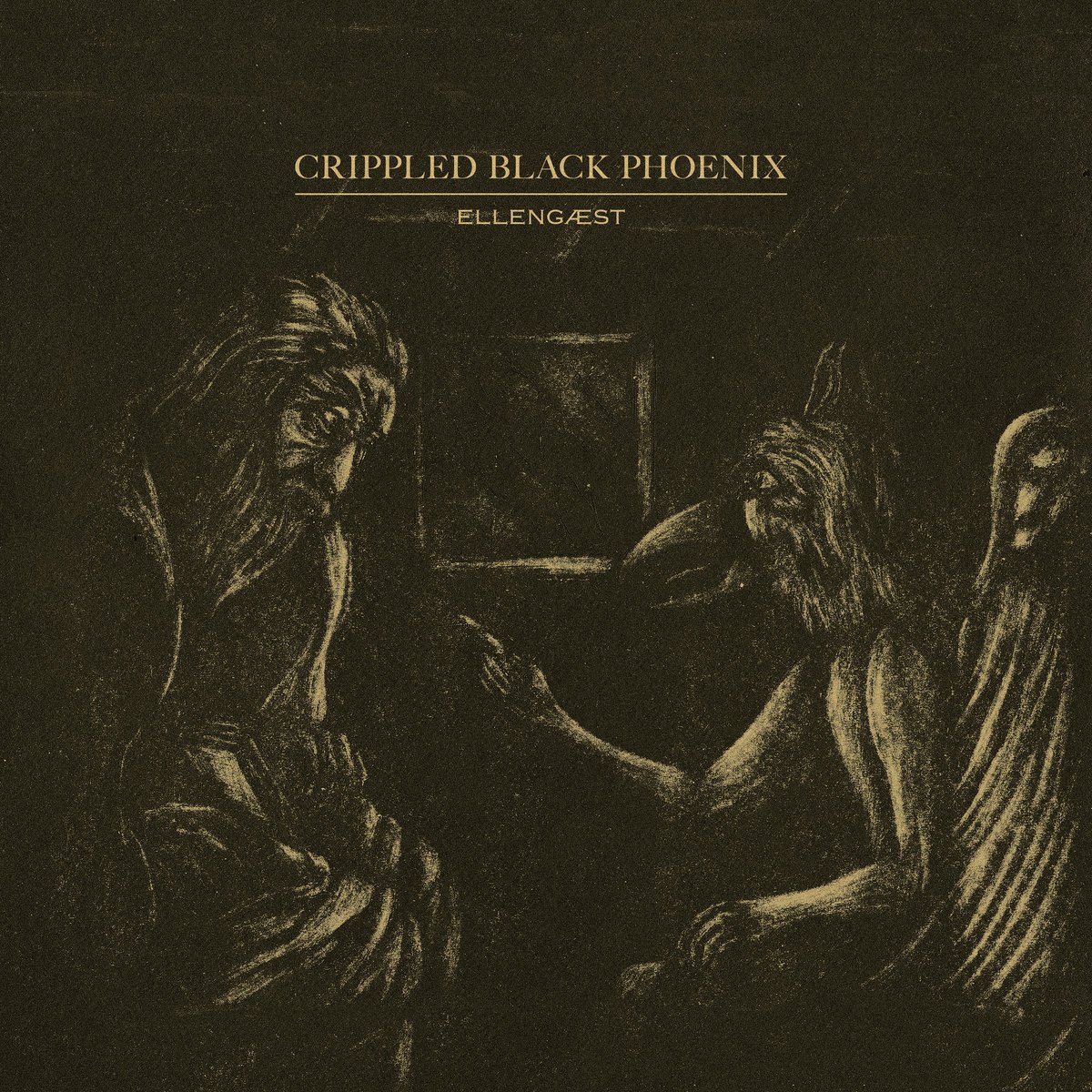 This album is enormous. It has a sound so gigantic that your ears will explode with happiness. Crippled Black Phoenix has this potential that allows them to create this kind of strong material. When you listen to this new record I can assure you that you'll always want more and expect more. That kind of feeling that album will give you. They consistently inspire with their sound and make a listener feel like they're on a road together, with the band. A road that changing constantly.
This road I'm talking about is filled with post-rock ambient sounds with a little bit of doomy touch. That means this CBP record will please the doom fans out there too. Just like their previous records. This record is not aiming to be hard-hitting with riffage. It's aiming to be hard-hitting with its feeling. I even felt that they have some King Crimson influences. But really, who hasn't? They did a splendid job of crafting these sounds and melodies. "Ellengæst" is another great addition to their near-flawless discography.
Check out: House of Fools, In the Night, Cry of Love, The Invisible Past
4. Solstafir "Endless Twilight of Codependent Love"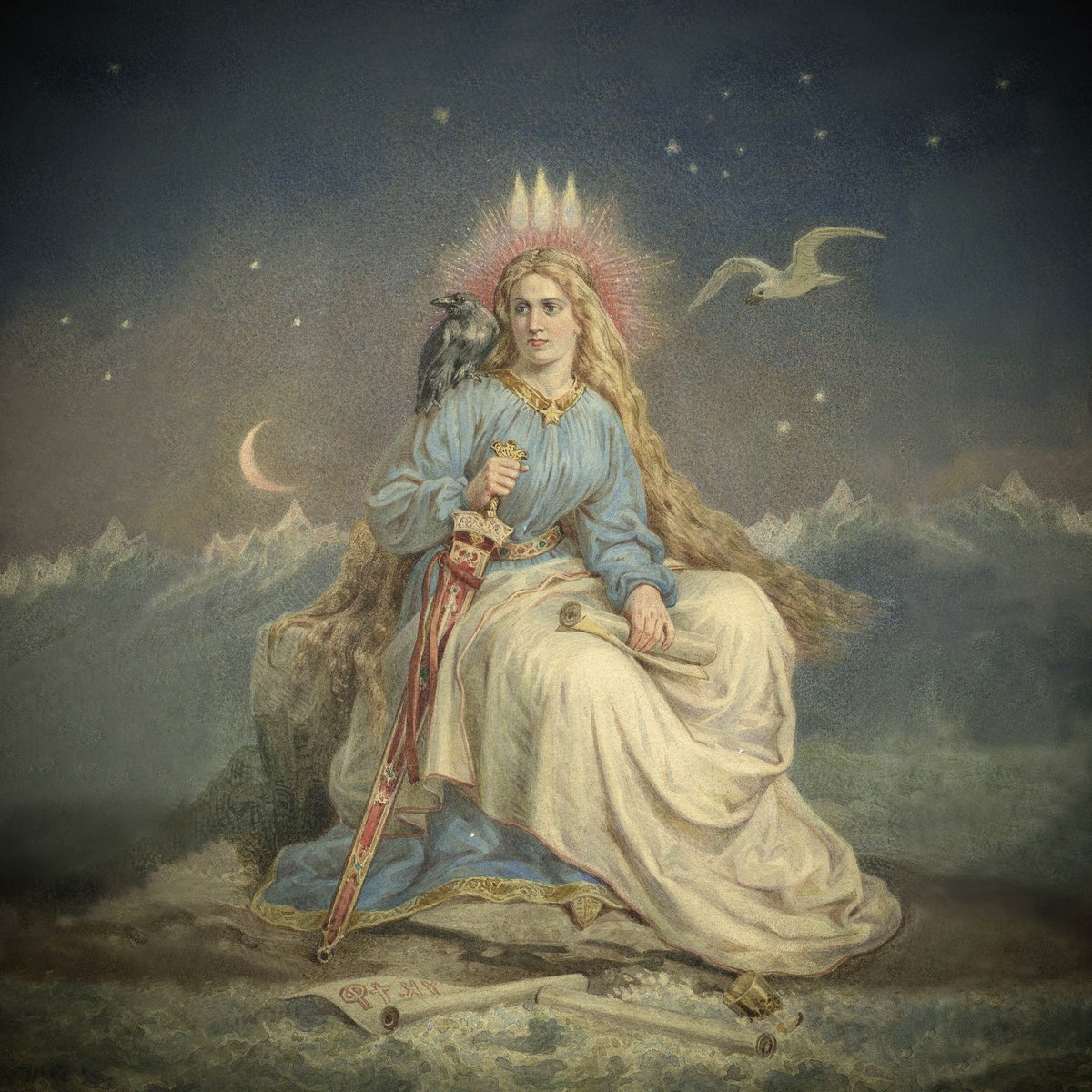 Solstafir made their first English titled album in fifteen years, how about that! And it's an epic one. Both title and the record. "Endless Twilight of Codependent Love" is opening with the ten minute song "Akkeri". You know they nailed it when they make you feel it from the beginning. It's a lengthy album but definitely not overwhelming. It's far from overwhelming. It's like a lengthy epic conversation. You have to listen to what it has to say.
Just like their previous records, you can categorize Endless Twilight as a post metal too. But I believe the dark rock feeling is more dominant with this one. Post metal influences are just another brilliant flavor they added it to make it perfect. Their 2014 record "Otta" was a phenomenal and flawless record, in my opinion. That's why comparing this one to Otta might be dissapoint you. And again that's why you shouldn't do that. Enjoy it as it is.
Check out: Akkeri, Drysill, Her Fall From Grace, Ulfur
3. Dool "Summerland"
Talking about atmospherically complete records… Dool's new addition to the dark rock territory is just about that. It's obviously dark, melodic, catchy, and believe me you'll want more. Even just it's potential deserves a chance by itself. After that you'll realize its strong offering.
The whole album sounds great but "Sulphur & Starlight" might be the catchiest song of the year. At least a strong candidate. The song's lyrics complete the album's sound and make that piece of music the standout track of the album. Some of the riffs might be feeling over-extended but think about this as their ultimate goal. For example; opening riff of "Wolf Moon" is very repetitive. That's what makes the chorus after it so powerful. Strong albums need a strong perspective to understand and full comprehension. "Summerland" is that kind of strong album.
Check out: Sulphur & Starlight, Wolf Moon, Summerland, The Well's Run Dry
2. Pure Reason Revolution "Eupnea"
I immidiately fell in love with this band's sound after I heard "Ghosts & Typhoons". It is so dark yet so peaceful that I wanted to give myself away to it. But it was constantly changing and I was more than okay with it. This is actually the record in general. It's changing. Changing without falling apart. It finds the strenght to be whole within the process of changing. That's magical. It's Harry-Potter-kinda-magic! And it was highly anticipated because "Eupnea" is Pure Reason Revolution's first studio album in ten years.
Eupnea is a different kind of rock record that we need to hear more. It's definitely a masterfully crafted art. They know what they're doing and they know how to keep things together. We can surely say that Eupnea is Pure Reason Revolution's magnum opus. This British new-prog rockers has four records to this date. I hope we can hear the fifth one sooner. Sooner then ten years.
Check out: New Obsession, Silent Genesis, Ghosts & Typhoons, Eupnea
1. Pain of Salvation "PANTHER"
"How does it feel to be you," Gildenlöw asks in the title track. And I'm gonna repeat that question: How does it feel to be this guy? I'm really wondering. Pain of Salvation is a band that all of its members contribute to the sound. But, Daniel Gildenlöw is definitely the mastermind behind all this.
I'm a fan of all of their materials. And they always tried to do a different record than their previous one. The storyline, the sound, the approach… It has always been an ongoing process for them and us as listeners. "PANTHER" is an another different attempt that Gildenlöw and boys added their discography. It's definitely different than their last record "In the Passing Light of Day (2017)" which has strong prog-metal elements. But, when you listen closely you can hear the footsteps of this new record. Songs like "Meaningless" and "Full Throttle Tribe" has strong techno rock influences. A fact is coming; PANTHER record itself inspired by the lyrics of Full Throttle Tribe. Gildenlöw inspired himself for another record. He's a genius.
If you look at their previous records PANTHER is not like any of their early materials. I believe we all should be agreed on "The Perfect Element, Pt.1" and "Remedy Lane" as their best albums. It was twenty years ago and those concept albums created the band's foundation. Pain of Salvation's road is not a straight one. It's full of experimentation and originality. That's how they always managed to create the best records of the generation.
Check out: Accelerator, Unfuture, Wait, Keen to a Fault, Panther
Runner ups for rock:
False Heads "It's All There but You're Dreaming"
Kepler Ten "A New Kind of Sideways"
Hallas "Conundrum"
King Gizzard & The Lizard Wizard "K.G."
Deep Purple "Whoosh!"