''What's a woman worth? What's life worth? Without self-respect?'' [108] Such a good confrontation! What could it be more important than self-esteem?  Mrs. Warren, indeed, means here that working as a prostitute does not mean she has no respect for herself. Which is why the title named as Mrs. Warren's Profession. 
George Bernard Shaw (1856-1950), one of the most famous Socialist authors in England, was very well aware of that earning your own money or being a self-sufficient individual, especially for women, was not an easy task. Hence, his play, Mrs. Warren's Profession1 (1893) reveals the significance of the''New Woman'' Identity, and centres on the equality of women and how they have struggled to have equal conditions with men. One could also say that working as a prostitute allows Mrs. Warren to live her life by her own rules, since she does not want to be controlled by others. Thus, she thinks that freedom comes first, and she may worry about dignity later. Besides the fact that she was a businesswoman, she was also a mother. In the first act, we see a young lady, Vivie Warren, Mrs. Warren's daughter, is given as a representation the identity of a 'New Woman' because she ''like [s] working and getting paid for it. When [she is] tired of working, [she] like [s] a comfortable chair, a cigar, a little whiskey, and a novel with a good detective story in it.'' [48] To be honest, it is remarkable to see how a woman protagonist is given as such an ambitious, well-educated, conscious and dominant person by a male author.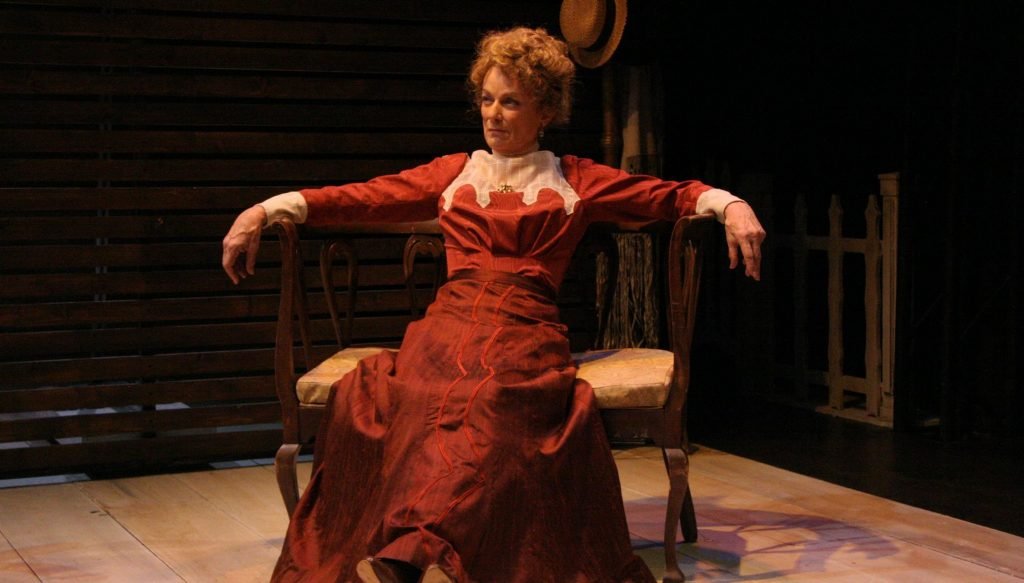 When you take a brief walk along the paths of history of literature, women have been mostly subjected as either ''the other'', the less important one, or the picturesque of beauty, fertility, dignity, and so on. Yet, in this play, Shaw is genuinely careful to show the women's place and somehow encourages them to fight for their own lives.
One of the interesting, maybe a bit ironic thing I found that Mrs. Warren speaks about self-esteem through the whole play. However, she keeps her identity under wraps. And, if you did not realize it so far, I say Mrs., not Miss when I mention about Mrs. Warren because she is not even married. She even goes further and hides the truth about her profession from her daughter. Indeed, there are some possible reasons behind this situation. Mrs. Warren likely wanted to protect her daughter from social oppression. Since we do not know who is Vivie's father and this is not, you know, a decent fact for that society.
I also intend to give some interpretations about men and their places as well, since they have been playing the biggest role in terms of patriarchy and the notion behind 'woman as an individual.' Frankly speaking, they are somehow the reason of why women have to stand up for their freedom. One example of the gentlemen, Praed, who is good-natured, generous, romantic, and implausibly sentimental, and the representation of ''romantic fellows''. On the other hand, Frank, for example, astonishes the audience even more by explaining why he wants to marry Vivie; ''No: thats what you thought of afterwards. What you actually said was that since I had neither brains nor money, I'd better turn my good looks to account by marrying someone with both. Well, look here. Miss Warren has brains: you can't deny that.'' [67-68] He demolishes the perceptivity that women should have found rich and educated men instead of having an education and being individuals. This difference, that was perceived as a ridiculous situation among the male audiences, was exactly what Shaw wanted to demonstrate; forcing people to look at the events around them in a different way than usual, and making them question events, practices and traditions. And there is somehow the most insufficient character in the play, Reverend Samuel Gardner, Frank's father, is a man who pushed into his ''profession'', since he was not able to show any spark of success at anything else. The interesting thing makes him more important through the play, is the fact that Gardner had an affair with Vivie's mother back in the time when HE WAS MARRIED. As the reader finds out later, that he might be also Vivie's out-of-wedlock father, which this means that Vivie and Frank might be also half-siblings.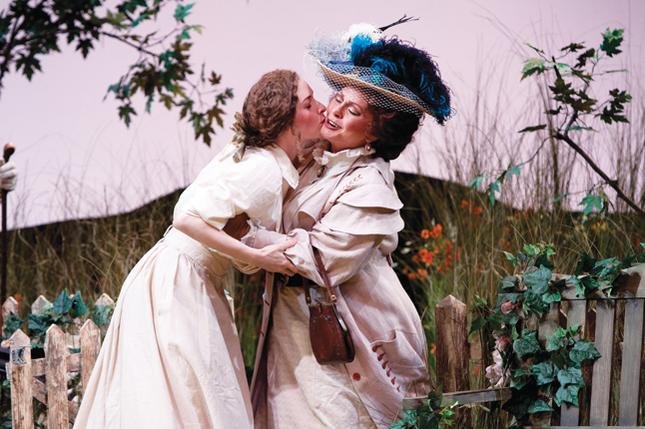 In the second act, Vivie wants to learn more about her mother's profession, since she does not have any clue what Mrs. Warren is practically done so far. Vivie only had the comfort of completing her education with the money Mrs. Warren sent. This act continues with mutual accusations and shouts until Mrs. Warren is forced to confess her profession; pleasing men with her young and beautiful appearance. However, she defends herself and explains that she had to do such a thing in a male-dominated world, and irremediably states, ''What chance had I?'' [101] Either she would be a slave of a man, in other words, his wife, or a working woman, who could hardly make a living and could not even dream of being a respectable creature. Contrary to expectations, Vivie is proud of her; instead of accusing her of making such a choice, she says that, ''My dear mother: you are a wonderful woman: you are stronger than all England.'' [108] The latter Vivie finds out that her mother keeps continuing to run her business, even though she has literally everything that she desires. Thus, Vivie gets frustrated and refuses to see her mother.
In the last two acts of the play, we witness that Vivie is taking an office job and gets rid of Frank. (No doubt about it.) She, indeed, vows that she shall never marry again because ''once for all, there is no beauty and no romance in life for [her].'' [150]
Ultimately, we only leave behind plenty of heartbreak. The purpose of this that Shaw wants to make people think for themselves and to reveal the economic, social, and individual conditions relating to gender. Also, the appearance of the character named Vivie, again, with such a striking, extraordinary and powerful ''New Woman'' identity is to draw attention to female-male equality, which is one of the most obvious inequalities in society.
Therefore, freedom first. And we will worry about dignity later.
 [1]Shaw. G.Bernad. Mrs. Warren's Profession, 1893. Date Premiered; Stage Society, 5 January 1902