John Steinbeck, of German origin, was born on February 27, 1902, in the state of California, USA. He is a child of a poor, windlass family. Like his peers, he worked as a farmer at a young age. After graduating from Salinas High School in 1919, he began to study at Stanford University. When he enrolled at Stanford University to study English literature at the age of seventeen, he had already started dreaming of becoming a professional writer.
"I want to learn people," he said to the dean of the medical department, to take a course in which cadavers were cut into pieces and examined. It was clear that the dean was indifferent and Steinbeck's application was reversed. However, he was able to complete his education at intervals between 1920 and 1926. In order to continue his education life, he worked as an apprentice in works such as masonry and painting, and sometimes as an apprentice with pharmacists.
Steinbeck, who has liked to write since his childhood, began to write his experiences in a realistic language. The lives of workers and windlasses, the difficulties they faced, their relationships, and living conditions were the subjects the famous writer mentioned most.
In 1929, he published his book, Cup of Gold. In 1936, he released his novel, In Dubious Battle, which reflects the strikes of agricultural workers with a Marxist perspective. Perhaps his best-known book, Of Mice and Men was released in 1937. I would like to briefly mention about this novel.
Considering the devastating, shocking consequences of the economic depression in America in 1929, the desperation of the characters in the novel becomes more meaningful. Social and economic problems experienced at that time were mentioned. The wild west shows once again its ugly face. The dark system and the economic siege in America was deeply criticized.
In an interview with The New York Times, writer John Steinbeck says about this novel: "I was a bindlestiff myself for quite a spell. I worked in the same country that the story is laid in. The characters are composites to a certain extent. Lennie was a real person. He's in an insane asylum in California right now. I worked alongside him for many weeks. He didn't kill a girl. He killed a ranch foreman. Got sore because the boss had fired his pal and stuck a pitchfork right through his stomach. I hate to tell you how many times. I saw him do it. We couldn't stop him until it was too late."
Crooks, a black groom, is left alone in a separate place on the farm. Crooks has established a separate world in solitude. He is excluded because he is black. It is an indicator of black-and-white discrimination in America in the novel.
This novel tells how a person does unrequited favor, how rich people see themselves above others, and lose their humanity to show this, how racism is embodied, how good people can make big mistakes, how hopes keep people alive.
In his works, Steinbeck expressed the California region, where he was born and raised and knew very well, the ordinary people, among whom he lived, the lives of agricultural workers. Especially with the works he wrote in the 1930s, he expressed the problems of the masses who experienced the effects of the world economic crisis.
His work, The Grapes of Wrath, was written in 1940. This work achieved great success, was read by the masses, and adapted to the cinema. Describing the difficulties of workers migrating to California during the Dust Bowl period, this sad story deeply affected America crushed under the Great Depression. In February 1940, the novel printed its eleventh edition, selling almost half a million. Over the next eighty years, more than fifteen million copies have been sold, and about fifty thousand readers in America continue to buy the Grapes of Wrath every year. The famous writer, who criticized the society in his works and questioned the economy in America, wrote more ideological novels during the Second World War.
Steinbeck took on the image of a struggling writer who grew in absence. However, in the 1920s, he was getting a monthly allowance of $ 50 from his father, who inherited Monterey County. According to biographer Jay Parini in 1994, "Many people think that Steinbeck came from a poverty-like family and was like workers in the The Grapes of Wrath, but when his family was in Salinas, he lived in a beautiful Victorian-style house where the servants worked."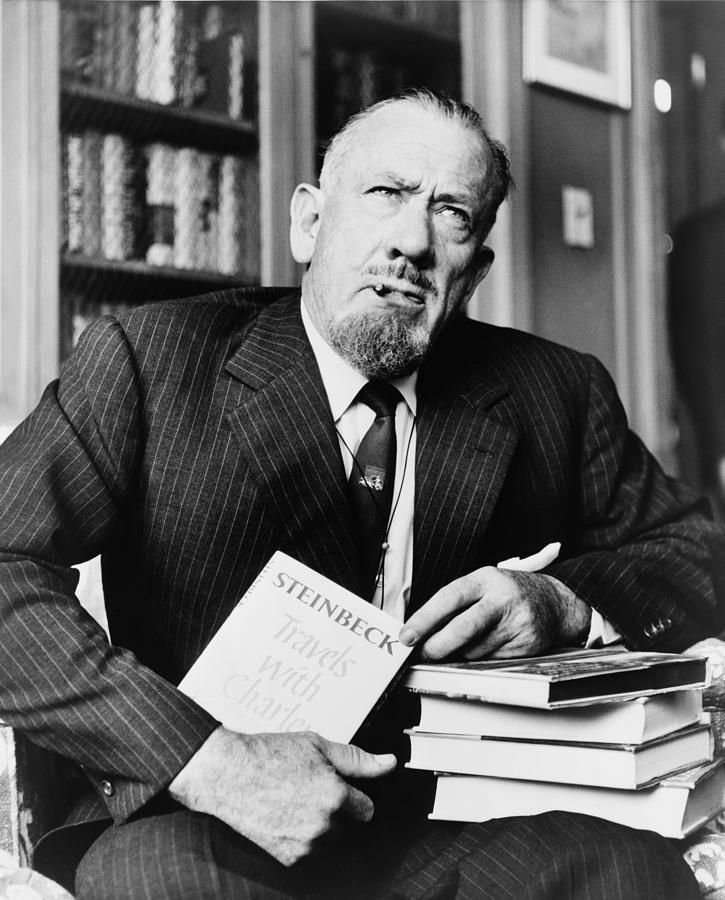 In 1962 he was awarded the Nobel Prize for Literature for his successful life and contributions to literature. He died in New York in 1968.