There is no way to think of a cinema without the things that music has poured into it. Music is the most beautiful source of emotion in an ordinary motion picture. There are high sequences, low sequences, disturbing sequences, creepy sequences… and behind all those sequences, there must be a good score. Some authorities in cinema have an idea like; "Use of the music while making of a movie is a scale for specifying how amateur the movie is." This hypothesis comes with another idea, which is "more music makes a movie more amateur". At some points, they are right. However, in my opinion, using music in a motion picture is a whole other branch of art. There are plenty of movies made, which cannot even be thought of without their soundtracks.
Especially in movies with such a long runtime, music is necessary. There must be something different than pictures moving to keep the audience awake. I do not think "The Godfather" trilogy could be this effective and satisfying without those gorgeous scores composed by Nino Rota. Same for the western classics of master Sergio Leone. All of them has unique scores composed by Ennio Morricone. I do not think I can easily stand "Once Upon A Time In The West" without the brilliant theme "The Man With Harmonica".
Some genres have a stronger connection with music. Epic movies can be an example. Thematic music is the best way to direct the audience's emotions in an epic piece. Just think about "Braveheart", "Gladiator", "The Lord Of The Rings". Could you get the same vibe from those war scenes with a mediocre score? No, sir, you could not. Another genre is science fiction. To keep a dynamic and exciting atmosphere, scores are must use in especially blockbuster pieces. One of the most highlighted features of Christopher Nolan's modern masterpieces is the score, usually composed by genius Hans Zimmer. Even if you do not know the name of the scores, I think if you are a fan of "Interstellar" you have already begun to keep the rhythm of the awesome soundtrack "No Time For Caution". In another case, although it is not a science fiction movie, probably the biggest reason why Nolan's unusual war movie "Dunkirk" had a better reaction is its score, "Supermarine" composed by Zimmer again. Especially in the 21st century, there is no way to imagine a blockbuster science fiction without brilliant scores. "Blade Runner 2049" (not a blockbuster though), "Inception", "Tenet" can be other examples of science fiction with impressive thematic soundtracks.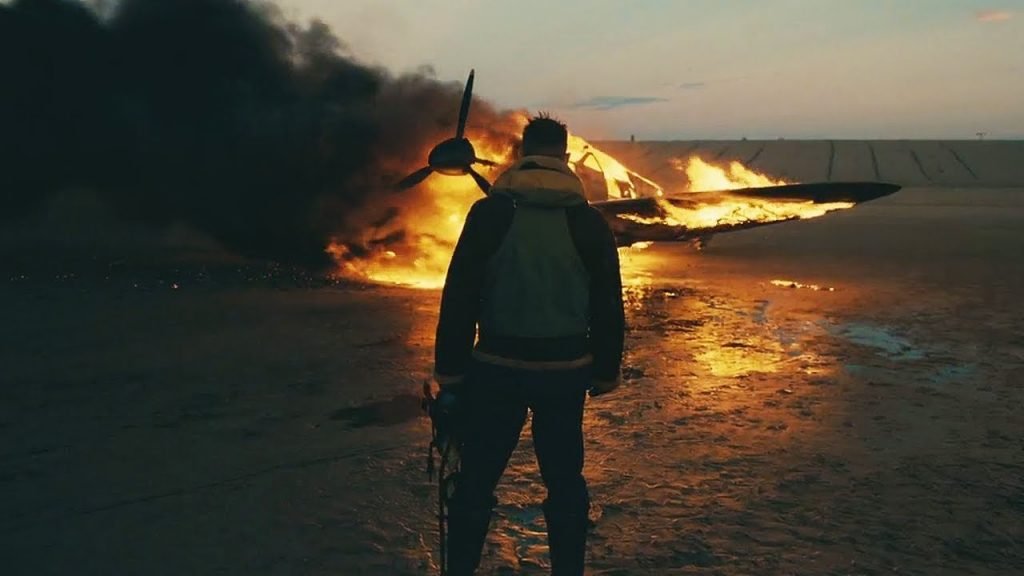 Some people are more talented in using the right music for their unique motion pictures. I can easily count Stanley Kubrick (not a surprise for sure), Martin Scorsese, Quentin Tarantino, Coen Brothers, David Fincher, Denis Villeneuve as my favourites. The only thing that ties these people together might be the masterful use of music. There are more examples, but once we get into this topic, it is not so easy to get through. Stanley Kubrick's definite masterpieces live with their unforgettable scores. Who can forget the perfect "Waltz No. 2" from "Eyes Wide Shut" or "Sarabande" from "Barry Lyndon"? He is also very good at picking the perfect songs for his movies. It is not easy to name a better combination like one between Rolling Stone's "Paint It Black" and "Full Metal Jacket". "Who can forget the creepy theme of "The Shining"? Kubrick was an absolute master in every single process of making a movie.
The thriller genre is another one that cannot be considered without thematic soundtracks. I can easily name David Fincher as one of the bests of this category. Music is among the main elements that make Fincher's masterpieces the best thrillers of the modern era. Trent Reznor and Atticus Ross have killed it with 'Gone Girl's unforgettable scores. Another strong example would be "The Girl With The Dragon Tattoo". No music can easily serve a movie's atmosphere like the ones that were used in it. He is also very good at picking songs and adapting them to his picture. "The Immigrant Song" would be the best example of it from the same movie. To mention Denis Villeneuve, the theme of "Prisoners" can be another strong example. Johan Johannsson's brilliant score has served the story with its best.
Let us talk about the genius Quentin Tarantino and Martin Scorsese. The one thing we strongly remember about "Kill Bill" (except blood for sure) is its perfect music. Like "The Lonely Shepherd" or "Bang Bang" by Nancy Sinatra. Tarantino knows how to use music. Even in his worst movie, you can find some music that was chosen selectively. The original soundtracks of "Django Unchained" are just lovely. You do not need to see the movie for enjoying the song "Freedom" from Django. One and only "Pulp Fiction" and another good crime piece "Jackie Brown" also shine with their sense of music. "Across 110th Street" (from Jackie Brown) might be the best music Tarantino has ever used. Who can forget "Misirlou" from "Pulp Fiction" already? When it comes to Scorsese, we can mention another tasteful music catalogue. In the movies of Scorsese, music is a necessary element to provide the tempo. His crime biopics that were made after "Goodfellas" use the same method. It always works! The songs that were used in "The Wolf Of Wall Street" and "Casino" as perfect as those are used in "Goodfellas". I can name "Rags To Riches" and "Beyond The Sea" here. Also, Robbie Robertson's theme for "The Irishman" is… Oh my God, what a piece of music. However, in Scorsese's filmography, the best harmony of music and cinema is definitely "I Still Can't Sleep" from "Taxi Driver". He has shown us how exactly a piece of jazz music can serve a film-noir with passion. Some of you may complain. Still, I love considering "Taxi Driver" as a film-noir.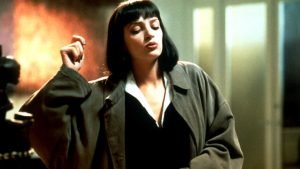 Coen Brothers are also very good at using music. Sometimes I think that they have done some of their movies to show us the music they love. "Inside Llewyn Davis" has perfect folk music covers. I am sure it was enjoyable to make a film like that. Same for "O Brother, Where Art Thou?". It is like a movie that was made for its music. Like the purpose is not to make the movie, just showing the harmony. However, when it comes to Coen Bros, there are two sides of the coin. They have made a movie without one single soundtrack. "No Country For Old Men" is a movie that does not include anything about music (except Mexican street singers). In my opinion, it shows their talent in expressing emotions and feelings.
I have mentioned usually popular people from Hollywood in this article. Still, there are so many different directors and producers who used the force of music with a passion. In the future, I may try to write something about the music used in the Arthouse. Then we can witness the creative world of Andrei Tarkovsky, Pawel Pawlikowski, Krzysztof Kieslowski, Federico Fellini, etc. Till that day comes, stay safe!
Do yourself a favour and check these out:
Poverty – Once Upon A Time In America
Technically Missing – Gone Girl
Immigrant Song – The Girl With The Dragon Tattoo
Across 110th Street – Jackie Brown
The Lonely Shepherd – Kill Bill
Images:
1st image     2nd image    3rd image    4th image