As a Turkish magazine, we do believe that we prepared the Best Turkey Guide for you! If you are thinking about visiting Turkey, here is the top 10 places of our country.
1. Ephesus
Whether you interested in with ancient history or not, Ephesus is one of the oldest and most impressive historical places that you should definitely visit. Its located in the west coast of Turkey in İzmir. The ancient city known with its Temple of Artemis, Amphitheatre, Temple of Hadrian, Library of Celsus and Cave of The Seven Sleepers. Of course maybe the most important of them is Temple of Artemis cause its one of the 7 Wonders of the World.
2. Cappadocia
We believe that you may have seen all of these beautiful pictures with hot air balloons and fairy chimneys. Yes, we agree! Cappadocia is one of the best places that you should absolutely see once in your life. It's located in a city named as Nevşehir. Approximately 750 kms far away from Istanbul but has an airport, Nevşehir Airport (NAV). Before you go there, you should know that the authentic area's name is Göreme so you can arrange your hotel depends on this information and calculate the distances from here. In Cappadocia there are some specific things that you can experience such as balloon trips, safaris, atv tours, authentic Turkish nights at wineyards, staying in natural cave hotels.
3. İstanbul
We are sure that when somebody says "Turkey", the first thing that come up to your mind may be "İstanbul". Its known as one of the most beautiful cities of whole over the world, which we agree. Istanbul is indeed so beautiful, different, multicultural, authentic, modern and enormous. Its the bridge that connect Asia and Europe. Istanbul has lots of beautiful and different types of places to visit, even we can not list them all. But most popular of them are Galata Tower, Maiden's Tower, Blue Mosque, Hagia Sophia Museum, Topkapı Palace, Dolmabahçe Palace, Basilica Cistern, Grand Bazaar and The Hill of Pierre Loti. Also you should absolutely tour the bosphorus, go to Karaköy and experience Istanbul's exclusive night life. Because there are lots of places to visit and tons of things to do, we suggest you to stay at least 7 days in Istanbul. You will not regret!
4. Travertines of Pamukkale & Hierapolis
Pamukkale is a very popular destination located in Denizli. The thing that make this destination so unique is its travertines. While visiting this beautiful wonder of nature you should also visit the "Holy City": Hierapolis and its ancient bath. In this ancient city, there are lots of unique archaelogical ruins such as Apollon Temple, St. Philip's Martyrium, churches, Necropolis and the Great Bath Complex.
5. Kaunos
You may see that for the first time, its so normal. Even most of the Turkish citizens doesn't know much about this place unfortunately. Kaunos Ancient City's most popular characteristic is its "rock tombs". This city is located in Dalyan, Muğla. This place's other name is Kbid Ancient City. In history it was a city of ancient Caria. Because of sieges of Persians or Great Alexander, Carian people should have stopped their construction. Its written that the reason that ancient Carian people built these tombs on rocks can summarize with their own sentence : "Kings look from high."
6. Troya
Most of us know Troya and its legend very well. Its one of the most popular legends in whole of world history. Troya was a city that Homer told its war in his books the Iliad and the Odyssey. It is known with its heros Paris, Hector, Achilleus and beautiful queen Helene. After the Hollywood movie of Troya (Troy), it became even more popular because of Orlando Bloom and Brad Pitt. Its real location is based in a beautiful city, Çanakkale and you should absolutely see this city!
7. Göbeklitepe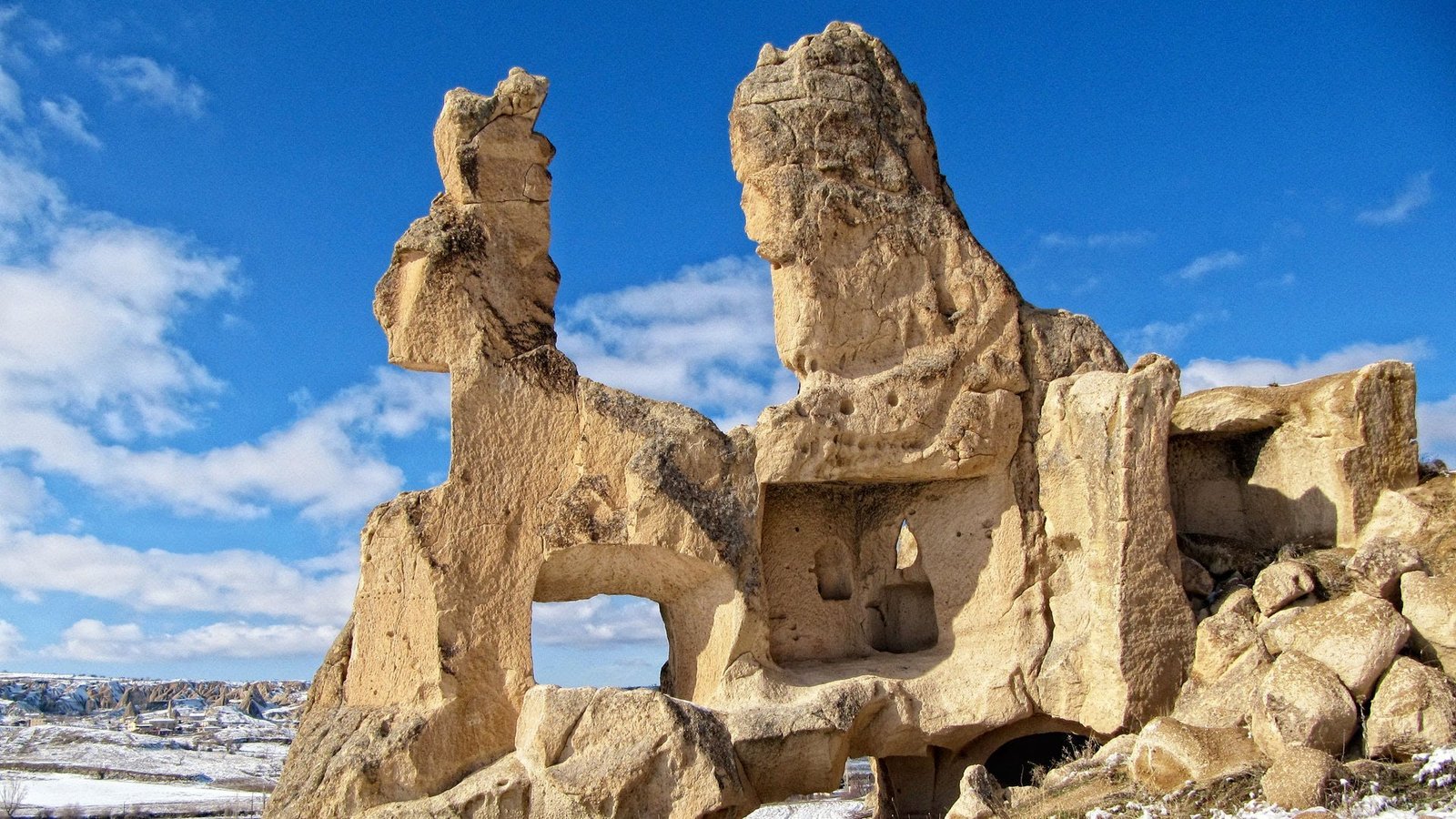 Göbeklitepe is located in the Southeastern coast of Turkey, Şanlıurfa. Research shows that this place is the world's oldest temple. This archaelogical site's history reach until 10.000 BC. Because of its specification it shows lots of facts about civilization.
8. Mount Nemrut
Mount Nemrut is located in southeastern Turkey, Adıyaman. This mountain's height reaches until 2552 metres. The king of Commagene 1. Antiochus was built five giant statues for showing his loyalty to the gods and his ancestors. Its one of the most magnificent ruins of Hellenistic period. They also say that this mountain has world's best sunrise scene.
9. Şirince
You may heard about this destination in 2012! The reason that it was so popular in 2012 was a prophecy of Mayas. They believed that in 21th of December 2012 the end of the world will happen. But depends on this prophecy there was just one place that will be safe which it was Şirince. Because of this myth, thousands of people came to Şirince and the hotels was completely full. But of course we don't suggest this place because of this prophecy. Although its known with this prophecy, Şirince is also a very authentic place, popular with its wines. By coming here (which its also nearby to Ephesus) you can taste thousand types of organic wines.
10. İzmir
Although we usually recommend historical and ancient places, you should definitely visit İzmir! İzmir is one of the most beautiful cities in Turkey. It has lots of beautiful beaches, historical places and destinations to visit. While you are visiting İzmir, we suggest you to swim in Çeşme. If you love surfing, Alaçatı will be perfect for you. On the other hand if you love calmer but clean sea like aquarium, we suggest Ilıca beach. You can also swim in Özdere, Urla and Foça. We are sure that you are going to love Aegean Sea!